This week, we highlight four wines from our friendly Trans Tasman neighbours. Four classic drops from great Grand Kiwi producers. We start with an Organic Pinot Gris from Greystone, then flex our Chardonnay muscle with Nautilus. The first red is a jubey goodness from Te Mata and finally we finish with an impeccable Pinot Noir from Novum. So open grab a chocolate "fesh", blast some Fly My Pretties and enjoy.
Greystone 'Sand Dollar' Pinot Gris 2019
There may be grey in their name but the team at Greystone believes in black and white when it comes to quality. Relatively new (first vintage in 2008), the North "Canteburians" have built a strong reputation of one of the most recognised and acclaimed New Zealand wineries.
A couple of years ago we had the pleasure of having Dom Maxwell for an in-store tasting, in the same year he was crowned New Zealand winemaker of the year (Gourmet Traveller Wine). Dom emphasised the importance of his work with Viticulturist Nick Gill, in respecting sustainable practices within winegrowing and working with organically certified vineyards as much as possible.
The 'Sand Dollar' Pinot Gris will surprise you with its high drinkability and incredible palate weight. It starts with delicate aromas of pear, orchard fruits; peaches & cream, and honeyed lemon blossoms. Follows a palate with a noticeable viscosity showing a medley of pears, baking spices, confit ginger and cashew nuts. It is all balanced by a "sherbety" acid line and ends on a powerful expressive lengthy finish.
Nautilus Chardonnay 2018
This Chardonnay is the equivalent of the 1988 Crystal Light National Aerobics Championship Opening.
Concentration, intensity, colourful and obsessively addictive.
(trust us, these 7minutes are worth a watch)
Made by well-known and adored Marlborough producer Nautilus, we are in awe of this palate exercise. Grapes from two vineyards are handpicked then chilled overnight before gently pressing directly to barrels, without settling. The wine is entirely barrel-fermented in french oak barriques, including 20% new, using indigenous yeasts. A short period of lees stirring after fermentation adds some textural elements, noticeable on the palate on the final wine.
The nose is a burst of primaries aromas with orchard fruits (nectarine, yellow peaches) and complex secondary notes of nuts and lees. Great concentration of flavours, refined texture on the palate, tight powerful mineral structure and refreshing lengthy finish; it will make you jump up and down for more.
(Lycra optional)
Te Mata Estate Vineyards Gamay 2020
Gam-Yay on! Have you fallen in love with Gamay Noir yet? Perhaps this wine will convince you that sometimes getting out of the Pinot Noir comfort zone is not as scary as it seems. Gamay Noir is probably the best getaway "alternative" varietal. With its juiciness and approachability, it is fun to vinify and delicious to…. "Drinkify"?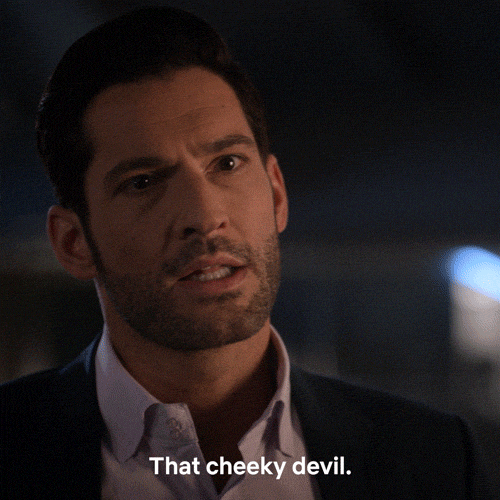 This exemple from the notorious winery; Te Mata, is a perfect homage to Beaujolais. 47% of the grapes were put under carbonic maceration whilst the other 53% received a more conventional treatment. Carbonic maceration is a famous process used in Beaujolais to lift all the primary fruits and floral organoleptic characteristics of Gamay. It increases what is often described as Kirsch, bubblegum and jubey aromas and flavours in a wine. After fermentation the wine is matured for seven weeks in French oak barrel, before being blended and bottled. The result is a berry fest with black cherry, boysenberry, wild strawberries, a pot pourri of dark roses, sandalwood, as well as baking spice (star anise, licorice) and cinnamon bubblegum. Perfect in a stemless glass on a sunny spring day.
Novum Pinot Noir 2019
We talked about their divine Chardonnay a few month back, and couldn't resist talking about their new release of Pinot Noir, equally divine.
(Sorry Central Otago we will talk about you soon I'm sure!)
With their impressive knowledge of Malborough, William Hoare and Rachel Jackson have a deep understanding of the different sites the region has to offer and focus on small parcels they believe produce high quality fruits. The grapes are carefully selected from both organic vineyards (mainly from Quarters vineyard in the Brancott Valley and a little bit from the Settlement vineyard), then fully de-stemmed. During the 5 days on skins, fermentation starts using wild yeasts., with pump-overs 2 to 3 times a day. After 35 days on skins, the berries are pressed. The newly wine is then racked and transferred to French oak barrels for twelve months maturation, including 30% new oak. The result is a complex, stylish and fascinating Pinot Noir; ripe black cherry, dark plums, earthy spices, dried herbs, and a slight savouriness… such a smooth operator.
I like this. A lot! Atypically NZ in its structural meld of fine-boned tannins, sandy latticework of acidity and something salty and moreish. The structure is the totem, sure, but the core of subtle fruit creeps up: damson plum, bloodstone, bing cherry, orange zest and a cinnamon twirl of oak. There is nothing too sweet, cloying or overly exuberant about this. The voice is one of measured, mid-weighted refinement. A benchmark for the region.

Ned Goodwin MW Australia- 94 points
We cannot emphasize how special Novum wines are and how delighted we are to carry some of these precious cargoes on our shelves. Produced in extremely small and limited quantities; Novum wines sell out extremely quickly. The proof is this 2019 Pinot Noir is already sold out from the winery!
Hope you enjoy this week's Kiwi treasures. If you wish to grab some of these pop by the store or email us at val@decanters.com.au
*post unfortunately not sponsored by chocolate fish nor pineapple lumps*
Wine regards,
Val