This week's line up is like a morning car ride with your Spotify on shuffle: playing from Beethoven to Slipknot, through to Daddy Cool… First, we have a fun & fresh drop from cool Loire producer Vincent Caillé. Then, Novum gives us an insanely good Chardonnay from New Zealand, before coming back home to two Australian comfy reds. A Pinot Noir crafted with so much care you'll see the grapes smiling and ask for more. The final bottle of this line up is an Australian pat on the back from the oldest family winery in Australia.
Vincent Caillé "Je t'aime mais j'ai soif"
French tip of the day: what do you say to your partner when you come home after a hard long day at work? "Je t'aime mais j'ai soif", literally translated by "I love you but I am thirsty"! This Vin de France from the awesome Loire producer Vincent Caillé, is an absolute winner for a cheeky glass of white on a school night. Certified organic and made from a blend of Melon de Bourgogne and Marsanne, it will pair beautifully with fish dishes and/or just that random piece of cheese laying in the corner of your fridge. This is so delicious, in France, it also comes in a 5L wine box.
Novum Chardonnay
Sometimes you try a wine that defies all expectations. Marlborough has put New Zealand on the wine map, and like many other wine regions worldwide, it has attracted fans and foes.
Yes, Marlborough is the largest production and exporting region of New Zealand, and most of the production is made from the dreaded Sauvignon Blanc…
However, the hot new venture from Will and Rachel Hoare Novum is the breath of Fresh NZ wine air we were gasping for. This Chardonnay has incredible purity of fruits, carried by impeccable winemaking. Refined mineral and flinty notes accompany the primary aromas and flavours (stonefruit, grapefruit, cream, baking spices) complimenting its medium body and superb finish.
Bannockburn "1314 a.d." Pinot Noir
Bannockburn is a textbook example of how passion and hard work can create a true Victorian wine icon. We have loved their wines over the years and the SRH is definitively on our "Chardonnay-we-would-never-get-tired-of" list. We cannot help but notice how winemaker Matt Holmes' has brought the winery to the next level since his arrival at the winery in 2015. Matt is a self-proclaimed servant of the vineyard; where the winemaker job is to convert the existing magnificence provided by the grapes to a bottle you can get from Decanters.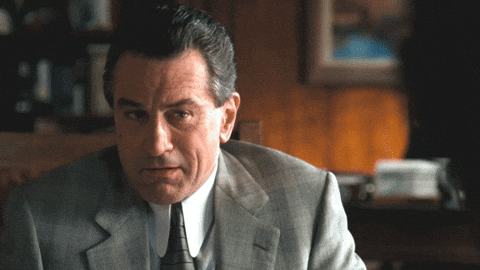 This philosophy induces gentle inputs and minimum additions through the winemaking process. The 1314 a.d. Pinot Noir is a great way to get to know the Bannockburn wines at a great price point. Enjoy its fresh forest fruits (cherry, cranberry) and spicy aromatics now! We agree with Campbell Mattinson: this is a smart wine!
Yalumba "FDR1A"
 Did someone say: quintessentially Australian?
In 1974 Yalumba created an outstanding Cabernet Sauvignon & Shiraz blend known simply as Fine Dry Red 1A. The wine became a legend in winemaking circles, appreciated for its fruit expression and restrained power. Sourced from exceptional sites within the cool rugged slopes of Eden Valley, FDR1A is a testament to winemaking and viticultural craftsmanship.

Yalumba, 2020
You can easily enjoy this wine now in all its power or put it aside for the next decade to see its gorgeous evolution. It has a savant mix of red fruits, floral and savoury notes with an olive-like tapenade, fennel, plums and dark cherries. Seductive aromas and flavours supported by powdery tannins and a remarkable structure and poise finish. 
All through the month of May, we have the FDR1A amongst other selected Yalumba Premium reds for tasting as well as an amazing giveaway with purchase. Buy any six mixed or straight Yalumba premiums and get a Riedel Signature Pack valued at $180 for FREE!
Wine regards, 
Val