En garde! This week we drink… en français. We start in Loire with a classic Sancerre, then move to the Languedoc with a 'bank approved' Chardonnay. For the reds, we quaff in Auvergne and finally finish in Beaujolais paradise. Sante!
Domaine Christian Salmon Sancerre 2019
Sauvignon Blanc mon amour: beloved and/or hated; this icon is one of the most well-known international grape varieties in the world. Both growers and consumers have developed a keen interest into this highly aromatic varietal with many possible declinations. Not that long ago, it was the favourite white of choice for many Australians, perhaps due to the prolific production of New Zealand Sauvignon Blanc and fast distribution. The demand however, has somewhat fallen in the last few years, and Pinot Grigio/Gris seem to have proven itself a fierce competitor to the pyrazines loaded Sav'.
Nonetheless, Sauvignon Blanc is a fascinating vigorous varietal that definitely deserves to be (re)discovered, particularly whilst comparing the effects of various winegrowing regions will have on the final wine. Take the Loire Valley for example; France's most well-known and prestigious region for Sauvignon Blanc. You will find some beautiful examples from the light, crisp and aromatic easy drinking to the more complex, lengthy and oaked ones.
This new release of Domaine Christian Salmon creates a delicate and pure expression of the Sauvignon grown on the clay-limestone slopes of Bué. The aromas and flavours are very primary fruit-driven, citrus and green apples, the wine is green, herbal and flinty, with a beautiful minerality, typical from the region. To pair with Goat's cheese for the full Loire experience.
Les Peyrautins Chardonnay 2019
Absolute le "Bang for bux", we have been recommending the Peyrautins range to whoever wanted a gem under $20.
Yes.
Delicious French wines for under $20; it exists!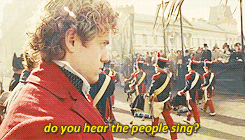 The wines comes from the Pays D'Oc; a broad IGP appellation with a Mediterranean climate, covering many winegrowing regions, in the southern part of France, usually very well priced for the everyday "petit canon" – a little drink. Maybe you had the chance to try the previous vintage earlier this year during our special French Romance tasting?!
The new release of Chardonnay is as good as the previous one; with consistent clever new and old-world winemaking approaches. For the Peyrautins team, producing price sensitive options, doesn't mean bastardising the winemaking processes and/or mistreating the grapes. Using newer winemaking techniques such as toasted oak staves, as opposed to expensive traditional oak barrels, allows them to get the oak components whilst staying budget friendly. They also perform some lees stirring to develop a creamy mouthfeel and palate weight. The result is a well-made balanced wine, with good concentration, surprising body and a fresh medium length. Flavours wise, we are in classic Chardonnnay territory with orchard fruits (apples, quince), herbals notes (reminiscing of the Southern Guarrigue).
Perfect with a piece of blue cheese and the hilarious show Family Business.
Vignerons de Saint-Pourçain 'La Ficelle de Saint-Pourçain' 2019
This wine has to be the quintessential definition of the term 'Vin de Soif' (wine of thirst). Every vintage the co-operative of Saint-Pourçain produces a thirst quencher blend of Gamay and Pinot Noir. Borrowing the concept from Bordeaux's famous Mouton Rothschild, they ask every year a different cartoonist to make a new label to represent this year's quaffer. Meant to be drunk young & fresh, this cheeky appellation will be your perfect picnic / BBQ / park wine. So, where exactly is Saint-Pourçain? 600 hectares of vines within 19 communes of the Auvergne department. Smells like French countryside.
The wine is not too dissimilar from a fleshy Beaujolais Villages, yet, it shows more structure, perhaps due to the Pinot Noir component of the blend. 'La Ficelle' carries lots of fruit generosity, cherries & blackcurrants, supported by some peppery, cola and spicy notes. It honestly reminded me (Val) of spiked Cherry Cola. To drink now.
Trivia: The name 'La Ficelle' alludes to an old tradition, where the barkeep would dip a knotted string into patrons' flagon' to see how much wine has been consumed and what was to be billed accordingly.
Domaine des Marrans Fleurie 'Clos du Pavillon' 2017
Un Beaujolais producer to cherish!
Domaine des Marrans established in 1970 at the Beaujolais Village of Fleurie. Nowadays, with their 19hectares, they produce fantastic expressions of Gamay from various vineyards within Fleurie, Morgon and Chiroubles as well as hosting a fabulous Bed and Breakfast. The monopole 'Clos du Pavillon' is a tiny 4hectares, south-oriented vineyard, at 300m altitude, only containing 10'000 vines.
Mathieu Melinand, winemaker, supports the Domaine's Philosophy of letting the terroir speak for itself in the glass. The 'Clos du Pavillon' will surprise many as it is a serious, structured wine that could be aged for a decade.
Beautiful freshness on the palate with a farandole of berries (wild strawberries in particular), baking spices (cinnamon bark, clove, all spices), cracked pepper berries, supported by dry fine powdered tannins. Noticeable concentrated length and moreish appeal. An impeccable example of what quality Beaujolais is all about. If you are an old-world Pinot drinker, you will love this wine. Like many old world wine; we would advise decanting this wine prior to drinking to fully grasp the potential of this Gamay like no others.
Anyone fluent yet? Practice your French with these delicious drops. Grab yours now in-store or order at val@decanters.com.au
Au revoir mes amis
Bien cordialement,
Val