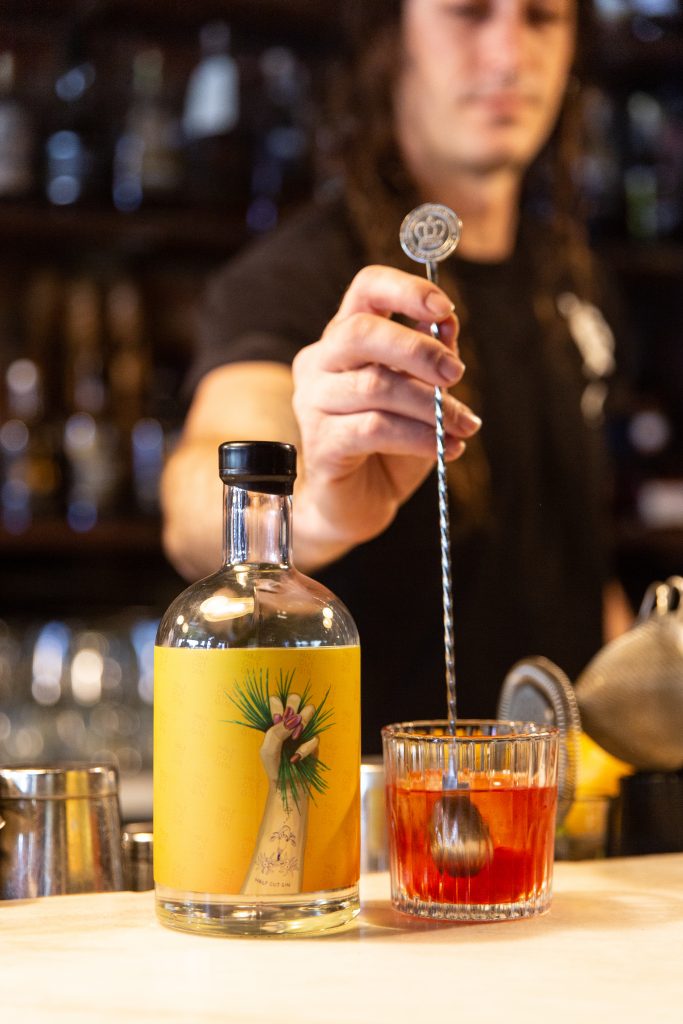 A project many years, disagreements and incarnations in the making…​
The creative, the entrepreneur and the businessman (mediator of the aforementioned) round out the team.​
There isn't much interest here in being the biggest. All these guys want is that bartenders grab their bottle in the sea of craft Gins!
Check out the new kids on the block's website here
On tasting Friday with director Brenton:
Half Cut
Clearly a play on words – Half Cut is inspired by the method of harvesting the grass as well as the result of a few sneaky G&T's…
The Half-cut Gin starts with a Wheat-based spirit, double juniper (about 60% total botanical weight) then fresh cut, hand-harvested Kikuyu grass (Pennisetum clandestinum) between 10-17cms are rushed to the production line after approx 5 hours of being picked stem by stem.
Literally stem by stem…

Other botanical are the usual suspects of Coriander seeds, Oris Roots, Angelica Roots and sweet oranges.

It is Spring in a bottle and we in love with it!
VKL
Pic and tasting notes courtesy of Antagonist Spirits