We take our world wine tour back to France with a pit stop around the Méditerranée. We unashamedly line up 6 Rosé to try, re-try and try again. Even though Rosé is highly pleasurable on a 30 degrees day (like tomorrow) you can enjoy these all year long with a vast array of food pairings. Santé!
Domaine Fazi Rosé
A Port Melbourne favourite straight from the ravishing island of Corsica.
Appellation: Ile de Beaute IGP
Grapes varieties: Sciaccarellu (35%), Merlot (30%), Grenache (25%) and Cinsault (10%) grown on sandy soils.
Notes: Tight, tense & saline, only 11.5% making it very moreish!
Fine and delicate style, crushed rocks, chamomile and rosehip tea, pink grapefruit. Has crunchy and energy, a light and flinty feel, turning more to redcurrant, strawberry and almond on a fresh and powdery finish. Refreshment plus."

Gary Walsh
Pairing: A Cesar Salad, Tuna Tataki, Carpaccio … endless possibilities!
Estandon Heritage Rosé
Estandon has got to be one of France's most popular and beloved Rosé. Absolute bang for bucks!
Appellation: Côtes de Provence
Grapes varieties: Cinsault, Grenache and Syrah.
Notes: Textbook Provence Rosé; dry, crisp and too easy to drink. Beautiful delicate aromas and flavours of peaches, lavender, red berries, wet stones, dried cooking herbs, and sunshine…
Pairing: A good friend, flowing conversation and a sunny balcony. It'll be gone before you open the dips.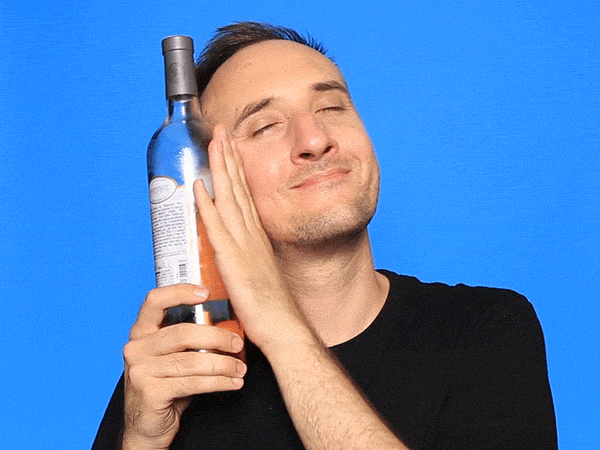 Rameau D'Or Rosé
Staying in the Côtes de Provence appellation yet jumping to the next quality tiers lays the Golden Bough.
Appellation: Côtes de Provence
Grapes varieties: Grenache, Syrah and Cinsault.
Notes: Great depth and complexity of flavours with a superb clean, persisting and dry finish. Notes of wild strawberries, baking spices, roses petals, mixed red berries, rhubarb with a touch of minerality. "Aggressively savoury and dry in a good way' according to Campbell Mattinson (The wine Front).
Pairing: Tomato-based dishes or grilled seafood, like Provencal Calamari, Cioppino, Chorizo Gambas, Pastis Gambas… all the Gambas!
Cellier Saint Sidoine Rosé
A touch more concentrated and sharper than the two previous Côtes de Provence for a perfect contrasting wine exercise!
Appellation: Côtes de Provence
Grapes varieties: Grenache, Cinsault, Carignan, Syrah and Mouvedre.
Notes: Dry, light-body, sharp, the wine shows flavours of baby strawberries, just ripped nectarines, hints of honeysuckle & thyme. Delicious.
Pairing: If you have never tried rockmelon and prosciutto as an entree, do it as soon as possible, and, preferably with a glass of the Saint Sidoine Rose. You'll never go back.
Chateau d'Esclans Whispering Angel Rosé
One of the flashiest and most internationally well-known Rosé, Whispering Angel has been classified, many times, as THE best Rosé coming from Provence. It has certainly become a benchmark for worldwide Rosé making.
Appellation: Côtes de Provence
Grapes varieties: Grenache, Rolle and Cinsault.
Vinification: Carefully selected bunches are harvested early in the morning, then de-stemmed. After a slight crushing at 7-8 degrees, to avoid oxidation, both free-run juice and pressed juice are put in temperature-controlled stainless steel to ferment, with bi-weekly batonnage.
Notes: 2018 was considered by Sacha Lichine (Esclans' founder) the best ever made. A tad darker than usual, it certainly bears the unmistakable Whispering stamp. Pronounced aromas of citrus, red berries, tropical fruits, flowers, carrying through to the full and lush palate. Substance and finesse are the trademarks of Esclans.
Pairing: From midday to midnight, Whispering Angels is pure luxury. Enjoy it on a private yacht with freshly caught fish, served on golden plates.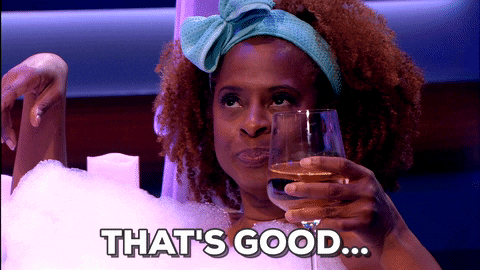 Triennes
We finish with a crowd pleaser and budget-friendly Rosé with a prestigious background!
In 1989, two Burgundian icons, Jacques Seysses (founder at Domaine Dujac) and Aubert de Villaine (DRC) joined by Parisian friend Michel Macaux went on a southern adventure to find new vineyards.
Appellation: IGP Méditerranée IGP Var
Grapes varieties: Cinsault, Syrah, Grenache and Merlot.
Vinification: Harvested at night then pressed left after a few hours on skins. Fermented on cold temperature until dry and left on fine lees for texture.
Notes: Fresh elegant and balanced this is a beautiful getaway Rosé. Appealing nose of red berries and marshmallow. Palate dry with a good texture and mouthfeel, flavours of red berries – strawberries, red currant – , vanilla, slight agrum/citrus, white flowers… Every sip is generous and inviting!
Pairing: Ricotta Ravioli, zucchini flowers, stuffed capsicum,
Comes in 375ml, 750ml, 1.5L and 3L! #readytopartay
If this selection isn't enough to make you see la vie en rose; nothing will ever be!
Want some? Come by Decanters by the Bay or email val@decanters.com.au
Trivia – HARDish
True or False
Chenin Blanc wines from the Loire Valley are predominantly one style of dry white wines.
Wine regards,
Val