This week's selection is an absolute fruit salad! Starting with Edge's Mango pop, then diving into Candyland with Hop Nation, conversing fruits with Burnley and finally Gosing hard with Bentspoke. Yummy yummy!

Edge 'Mango Pop' Sessionable Sour
We usually like to take our time with the after work beer tasting; this one was absolutely inhaled. Delicately sour and dangerously easy to drink, it brought back childhood memories of sucking on both the mango seed as well as the popsicle stick, when you desperately hoped that you could have your mango and have your icypole and eat them too.
Hop Nation 'Candyland' Milkshake IPA
It's Hop Nation's first 440ml can release, and the first of many more we can expect from a stalwart of the craft brewery scene as they look to explore a range of new styles in limited release batches. Their take on a milkshake IPA is a full-on, unctuous number with creamy vanilla, cherries, and raspberries, gently hopped for perfect balance.
Burnley Brewing 'Fruitful Discussion' Triple Fruited Imperial Berliner Weiße
We've seen our fair share of sours this year, and raspberries, blueberries, and passionfruit have been a relatively common theme – but all together? And making up an eye-watering 40% of the batch? The sourness hits the nail on the head but it's the freshness of those beautiful fruit flavours that will have your eyes rolling back in your head.
Bentspoke 'How's It Gosen' Cherry Gose
And now a return to a style not as common as it used to be, but we love it whenever we see it – a Gose that isn't afraid to be properly salty. Bentspoke's limited releases are truly limited – they tend to only dip their toes in a couple of times a year – but they somehow always knock it out of the park. The cherry is punchy and the saline helps it to slide down perfectly.
Something else ….
Koko Black Cocktail Marbles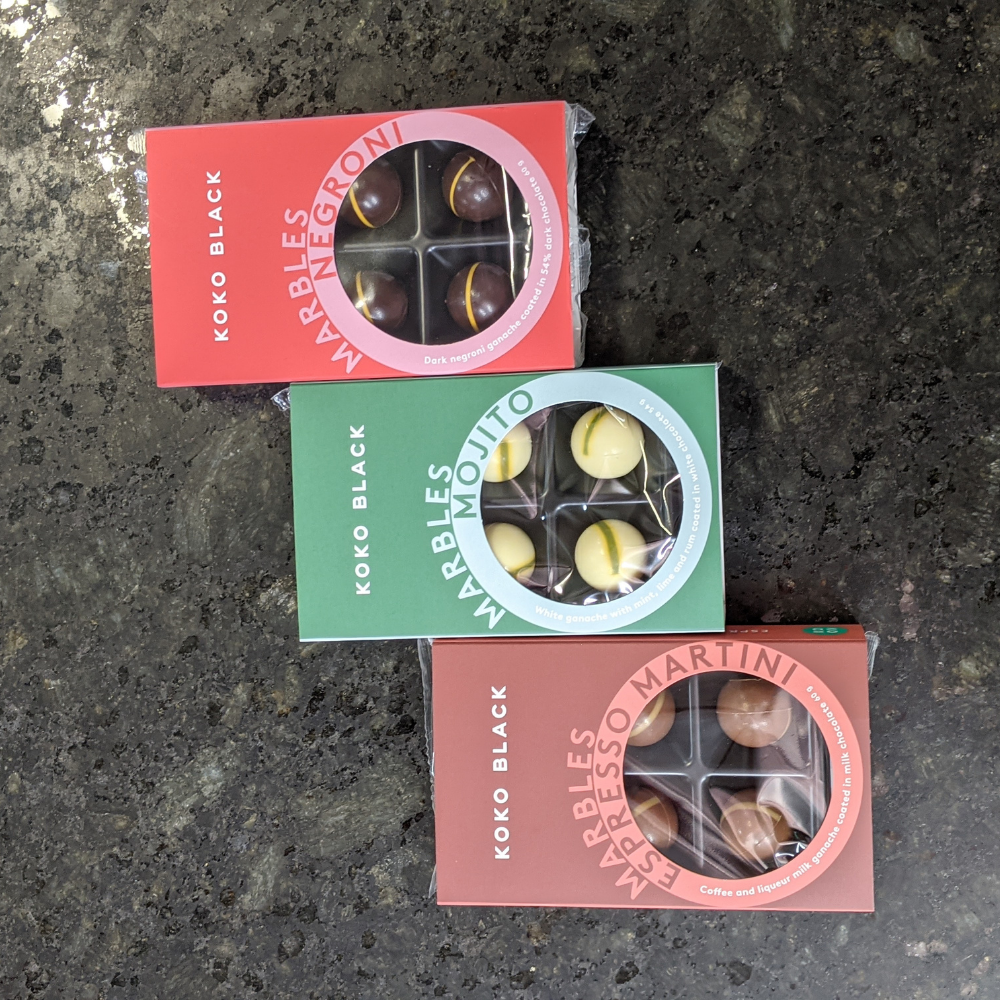 We were supposed to choose one out of the Espresso Martini, Negroni, and White Chocolate Mojito – but how could we? Out of all the many products we've tried over the years, these have to be up there with the most naughty. After all, who wouldn't want to eat and drink at the same time?
Craving for some? Pop by the store or email us glenn@decanters.com.au
Frothy regards,
Jack