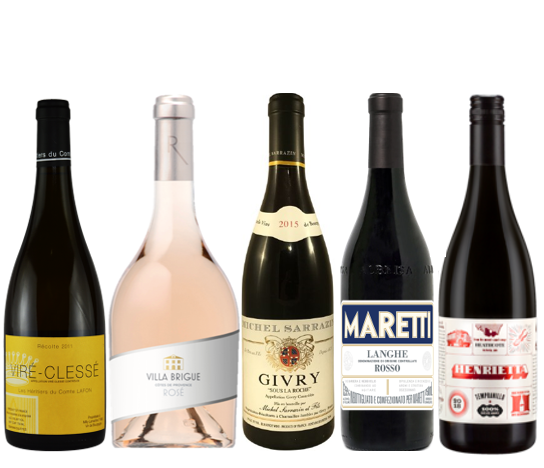 Les Heritiers du Comte Lafon Vire-Clesse 2016
Allen Meadows calls it a "fine effort for the appellation", we call it the French Chardonnay to conquer Australian hearts…
"More obviously mineral-driven middle weight flavours possess both excellent detail and intensity while coating the palate with sappy dry extract on the wonderfully refreshing, dry and focused finale."
Chateau de Brigue Villa de Brigue Rose 2017
It's back! In all its French chunkiness, ready to destroy the symmetry of our shelves and make the fridge Tetris even more challenging … Yet we still love you Villa Brigue with all your blended deliciousness: 40% Cinsault, 30% Grenache, and 30% Syrah.
Trust Hillary on that one
Michel Sarrazin Givry " Sous La Roche " 2014
There is a bit of a French theme tonight…Maybe it's the upcoming Bastille Day that got us a bit le excited. Givry is a "lesser" known Burgundian appellation of great quality and awesome value for money. This 2014 is a delicious Pinot Noir, fairly aromatic, earthy, medium tannins levels, tamed by some beautiful red fruit notes.
Bring on le duck. #coincoin
Maretti Langhe Rosso 2016
This is the perfect match to a hearty wintery Italian dish; here's Jamie's Cannelloni recipe for inspiration (tested and approved!). A truly Piedmontese blend of 70% Barbera and 30% Nebbiolo.
Kennedy Henrietta Tempranillo 2018
What a cool Temp this is! Grapes are sourced from Heathcote's Mount Camel vineyards, where the slightly cooler climate allows great retention of acids in the berries. Great balanced drop to enjoy with some chorizo baked beans dish. Be Temp…ted…
VKL