To welcome Autumn properly, here are four delicious and unique drops! We start with a cheeky palate cleanser from Alsace, then move to Barca for an invigorating Rose. Afterwards, prepare for two juicy reds you'll want to bring to every dinner party.  
Kientzier Cremant d'Alsace Brut NV
The wine that Champagne doesn't want you to know about… Made from 100% Pinot Blanc, it's a dry aperitif style but much more lively than your regular Traditional Method sparkling. Bright, primary fruit characters of ripe apples and pears, giving way to floral and delicate honeyed notes. Although, what really stands out about this wine is its brilliant minerality. If you've been eyeing off our new cheese fridge recently, you've found your perfect match…
Born Barcelona Rose 2019
Go full Meditteranean style with this little number; we promise not to tell Provence you're cheating on them. This prettiest of pink wines ticks all the boxes – dry, crisp, but beautifully expressive, with citrus drive and a savoury herbal finish. We'd happily slurp this down anyday, but with a paella from South Melbourne on market day it's cruisin' for a bruisin'.
Das Juice Red 2020
Pulling a bottle of this Cabernet and Pinot blend from the fridge will become your favourite way to end the day. It's soft and textural, like the cool side of a pillow, with the perfume and spice of both varietals playing off each other perfectly. Put simply, this is party juice. Join the natural wine revolution today!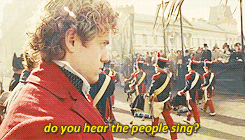 Municipal Cabernet Franc 2015
You've heard of minimal intervention; how about zero intervention? Matt Froude, the man behind Municipal, makes a stunning Cab Franc from an absolutely unsprayed vineyard; a step further from Organic and/or Biodynamic. #pushittoeleven. This zippy Cab Franc delivers as pure an expression of fruit as you can get – bright cassis fruit, a beautiful green herbal character, and six-year-old tannins that are entering mid-life crisis stage and are melting beautifully into the wine. Despite that, it's still fresh as anything, with a long line of acidity making this the perfect autumn red. Only 16 cases made and almost gone!
Available in-store or email val@decanters.com.au
Wine regards,
JM & VKL