This selection is heavenly! Start with Dainton's mythical IPA, then lose yourself in the flavours of Omnipollo's out of this word brew Bianca. Lick some lime with Hope Sunny Boy Volume 2, then finally go to the next level with Cronulla's XPA. Are you religious? Because you are the answer to all my prayers… 
Dainton 'Brünicorn' Mythical IPA
Is it too early to call can of the year? But it's what inside that counts – a ripping, fresh NEIPA, with a thick, creamy body and orange citrus and pineapple screaming out of the glass. It slides down easy as you'd like, and in a saturated world of IPAs, this is truly a standout. Charlie would be proud.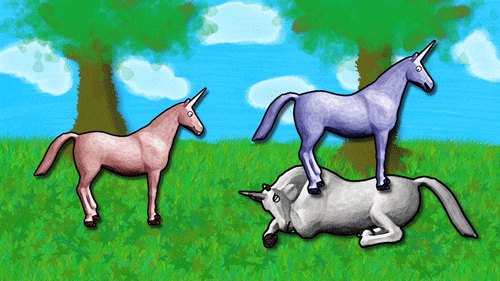 Omnipollo 'Bianca' EVERYTHING
The full name of this beer is *ahem* Blueberry Maple Chocolate Peanut Butter Pancake Lassi Gose. We tried our best not to crack one open but curiosity got to us – and wow. You can taste every single one of those ingredients in probably the most bonkers beer we've ever had. What a treat.
Hope 'Sunny Boy' Super Sour 2.0 – Pine Lime 
Eye-wateringly sour, with zingy lime and juicy pineapple, this is a very adult drink, but one that will make you feel like a kid again. Childhood memories of warhead lollies and pine-lime splices come roaring back when sipping one of these – my mouth is watering just thinking about it.
Cronulla Beer Co. 'Next Level' XPA
For a brewery to crack the top 50 of GABS despite having only started brewing in October, they must be doing something right, and they are, with the most smashable of XPAs. Lean, but full-flavoured, it's all about the delicate citrusy hops and the long bitter finish.
Frothy yours,
JM