When life looks a bit dull, I often peruse the aisle of Decanters by the Bay and look at the pretty labels (we have all done this). This week's line-up will add some colour and groovy beats to both cellar and palate. We start with a Chardonnay that will get in your skin, then we find our heavenly doppelganger from Western Australia. Finally, we succumb to a French (Aussie made) Gamay and speak whale in Spain.
Moonlit Forest 'Madeleine' Chardonnay 2018
Made by the very talented and multi-hats Jayden Ong, this Chardonnay will definitely surprise you, from its cheeky label to its unusual palate.
"It's nice, it's unusual, it's different" (Greatest Australian poets of this Century)
How different one may ask?! Well, don't expect the typical Gippsland conventionally made Chardonnay, but rather a homage to the Chardonnays of the Jura region (France). First, the fruit: Gippsland dry-grown, organically and hand-picked bunches. After fermentation on natural yeasts in seasoned oak, the wine is then handled in a slightly oxidative approach (dear to many producers in the Jura). No additions except a little 'pshiit' of SO2 prior bottling. Jayden doesn't filter his wines as "there is nothing to hide!"
Decanting this beauty is highly recommended to truly unleash Madeleine. Enjoy its medium body, textural goodness, powerful fruit intensity and hints of salinity. Why not with a seafood extravaganza from Rubiras?!
Brave New World 'Doppelganger' NV
Looking at a wine like this, a French expression comes to mind: "A boire et a manger" roughly translated by to "to eat and drink"…There are some tasty bits in this cloudy beauty from the Great Southern (WA). So what is BNW's Doppelganger? An orange wine too cool for school; blend Riesling, Gewurztraminer, Pinot Gris, Chardonnay, Sauvignon Blanc and Vermentino, that were all fermented separately and had different times on skins (varying from two weeks to 12 months). Not to forget the diverse processes used such as multi-barrel ageing, lees contact, under flor ageing in ceramic egg and barrels…Using a sort of a solera system, this year's multi-components are blended together with some reserve wine from last year's blend, creating a Non Vintage wine full of complexity and layers for days. #shrekwine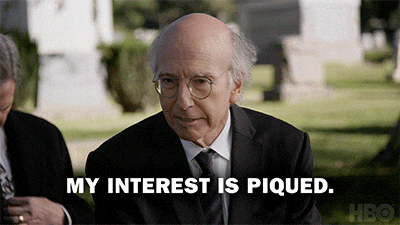 Call them wicked genius or crazy, Brave New World have created something truly unique, eccentric, colourful and ultra-delicious. Expect a burst of flavours such as sweet backing spices, orange peels, jasmine, 'pot pourri'.
#allabouthatgrip
Jane Eyre 'Chénas' Beaujolais 2017
From cutting hair to pruning vines; Jane Eyre's fantastic journey is a stellar example of career reconversion and how signs and/or opportunities shouldn't be ignored. Making reds in both Victoria and Burgundy, Jane is living the best of both Pinot worlds. Venturing into Beaujolais, a few years ago, Jane has found a new playground she intends to master.
This 2017 Chénas is her first dip into the world of Gamay. Only 200 cases were made and we are more than happy to have scored a few bottles for you, as it drinks perfectly now! Super fresh, fun, 'gourmand' with candied and bramble fruits, kirsch, some light spices, hints of violets and lavender…
It's bright, juicy, elegant and pairs beautifully with the new season of Good Girls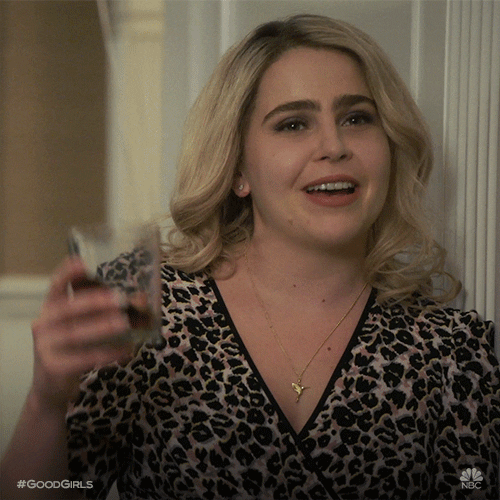 Finca Bacara '3015' Monastrell 2016
Now time to blast some Incubus ("The Warmth" obviously) and open the 'piece de resistance': a fantastic Organic Monastrell from Jumilla DOP (Spain). Finca Bacara is fully dedicated to making Monastrell cool again, and we think they are succeeding! Their secret? Great quality fruits and various oak treatments across their 9 different Monastrells.
The '3015' is organically certified and stays for 2 months in American oak. Generous flavours of rich and ripe red and dark berries (now that's what a blackberry tastes like!), vanillin, baking spices. A wine with superb ripe tannins, quite present yet very harmonious and true to the varietal.
Why '3015'? The name evokes a time where Nature gives us shelter in a world without resources, destroyed by ourselves (sad but true). So cherish the Earth, be kind and respectful to Gaia (and to your neighbours); we are all in this together!
Hope you enjoy this week's colourful selection and if you want any of these or have any questions; email us at glenn@decanters.com.au or pop by the store.
Wine regards,
Val