We continue our Australian end of the year wine list with another four grand classic Aussie drops. We start with a dashing Blanc de Blanc from Gembrook, then pray the Gods for Rodda's Chardonnay. We finish with two classic South Australian reds from iconic producers Henschke and Powell & Son. 
Gembrook Hill Blanc de Blanc 2013
Do not let this rather simple label fool you; this Sparkling is packed with goodness and will definitively put everyone in a dazzling festive spirit!
This Blanc de Blanc is composed of Yarra Valley Chardonnay (100%) and made by the excellent winemaker Andrew Marks. Made respecting the "Methode Traditionelle", the wine was disgorged last year after a lengthy 6 years on lees. Topped up with only 5g of dosage this is a perfect example of a pristine Blanc de Blanc with depth, concentration and complexity. Lemon zesty acidity complimenting all the seducing aromas and flavours of almond croissant, nougat, freshly baked brioche, baked orchard fruits. 
Perfect as an aperitif and/or with treats from Asterisk Kitchen! (ask us in-store) 
A.Rodda Smith's vineyard Chardonnay 2019 
If 2020 has told us something: anything can be gone in an instant. Not that we advise hoarding  A.Rodda Smith's Chardonnay 2019 like TP, BUT due to the bush fires and smoked tainted affected vineyards, there won't be any 2020 released next year… 
Becoming almost cult-like, the Smith Vineyard (Beechworth) is particularly amazing for providing high-quality Chardonnay, vinified by few winemakers including Adrian Rodda and the team at Fighting Gully Road. Pronounced notes of ripe stone fruits (white peaches – nectarines), orchard fruit (these damn delicious Nashi pears), white blossoms, frangipane, flint and a hint of toast. Perfect creamy mouthfeel (10 months on lees), with vibrance (Malo was not encouraged) and almost a superb persistent finish. As Jane Faulkner would say "Immediately pleasing".  
Henschke Abbotts Prayer Merlot Cabernet Sauvignon 2018
Obviously, when talking about Aussie wine icons one cannot forget the Henschke family! Constantly snapping the best ratings and reviews, the Henschkes' know how to make great honest wines at various price points. Hill of Grace and/or Hill of Roses were possibilities but you may not like your in-laws that much.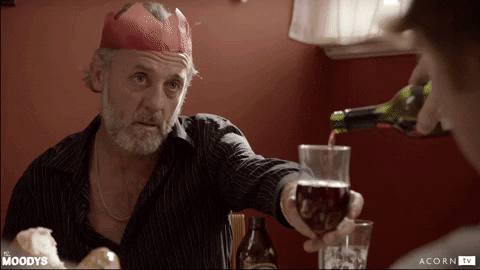 Abbotts Prayer is just about the perfect bottle to bring. A divine blend of Merlot and Cabernet Sauvignon that will seduce all red drinkers around your Christmas table. Prepare for a fragrant nose of blue fruits (blueberry – mulberry – cassis), purple violets, herbs (bay leaf – blackcurrant leaves – tea) as well as spices (clove – anise – mace – nutmeg). The aromas are carried through to the palate with a healthy dose of plum and red currants. It is almost a Christmas cake on its own! This plethora of rich and deep flavours are supported by a vivid acid line, fine-grained velvety tannins and a finish for days. 
"This is a particularly enjoyable Abbotts Prayer, the seamless union of Merlot and Cabernet translating as a perfectly balanced juicy stream of red and blackcurrant fruit, oak and tannins there or thereabouts, but no more"

James Halliday, Halliday Wine Companion, 1 August 2020
Powell & Son Loechel 2018
2018 was perhaps the vintage of the decade for many Barossa vintners. Definitively confirmed with the new releases of Powell & Son we tried last week. The Loechel particularly stood out. Amazing drinkability now and yet so much potential for cellaring…
The aromas and flavours are jam-packed with intense dark plum, blueberry, mulberry, vanilla, cinnamon bark, cacao nibs, clove, sandalwood. Pure decadence, rich, although very refined and elegant on the palate (It's Eden fruits after all!), with tight fine tannins, good acid structure and silky mouthfeel. Perhaps the best red I have tried this year. #callingit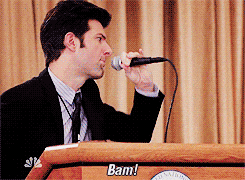 Fancy any?
Come by the store or email val@decanters.com.au 
Wine regards,
Val