The end of the year is the perfect time to treat ourselves and be a bit more decadent! These four fortifieds are a perfect way to end the Festivus. We start with a Rare Muscat from Chambers, then succumb to Campbells' Classic Rutherglen Topaque. An optimum 20 Tawny Port from Warre and finally a classic Pedro Ximenez from Lustau to finish.
Chambers Rosewood Vineyards Rare Muscat
Almost too precious to photograph, this is pure liquid Rutherglen gold. Six generations of hardworking dedicated winegrowers, maintaining the region's reputation for unbelievable fortifieds. As quoted by Robert Parker Jr, Chambers' Rare Muscat and Rare Muscadelle are the greatest of all in the Rutherglen firmament and should be treated as national treasures. Rare Muscat is nested on the top of the Rutherglen hierarchy of quality (Maslow approved), and represents the highest possible offering of the "appellation", basically the Grand Cru of Fortified. It regularly gets 100 points Robert Parker.
"The Rare Muscat reveals a dark amber color, a fabulous bouquet, great concentration, as well as remarkable sweetness and length, but manages to avoid being cloying or over the top. I have cellared half bottles of these fortifieds for over 15 years, and there has been no degradation of quality during that time. However, once opened, they should be consumed within 3-4 days."

100/100; Wine Advocate # 168; Dec 2006 Robert Parker
Campbells Classic Rutherglen Topaque
Another fabulous example of high quality Rutherglen fortified, however, on a much more approachable budget. With a solera system going back to the 60's, Campbells is a staple and worldwide renown producer. This liquid gold will be perfect as a nightcap and/or with Christmas cake on the 25th at night, rewatching A Moody Christmas.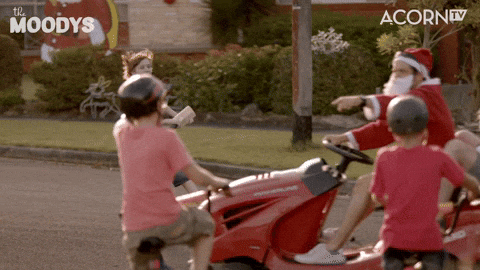 Warre Otima 20 years Tawny Port
When Warre launched the Otima range, the Portuguese company generated a mini Port revolution and created a truly unique concept for rejuvenating Port's image. It was the most successful new development in the Port trade in the last 25 years. Otima ports are versatile as an all year round, anytime drinking, appealing to a lot of established and new consumers. Yes, it is rich and warming, but it also has a freshness and easiness which will make you think: Why don't I drink Port more often?! It doesn't need decanting but recommend serving slightly chilled.
Lustau San Emilio Pedro Ximénez
Tucked in one of Spain's most beautiful regions, Lustau makes benchmark Sherries of all styles, from Fino to PX. Once harvested, the Pedro Ximénez grapes are laid out in the sun until they are practically raisins. Fermentation starts slowly and it's stopped to maintain all the natural sugars. The resulting wine ages for 12 years in Jerez de la Frontera.
The colour is ebony with iodine highlights. The aromas are reminiscent of figs, raisins and dates. Dark, Luscious and velvety, Pedro Ximénez is definitively the sexiest of all the Sherries. Dim the lights, play some Barry White, pour the San Emilio over ice cream and have yourself a merry moment.
All we want for Christmas is… PX
Fancying any?
Pop by the store or email val@decanters.com.au
PSA: We will be closed on both 25th & 26th of December, too busy drinking fortified wines and eating cake.
Fortified regards,
Val