Get the Foie Gras out because this week we are talking Fancy French Festivities! We start with a "magnifique" Champagne from Henri Giraud. Then open two "piece de resistance" 1er and Grand Cru from Burgundy, respectively Olivier Leflaive and Mongeard-Mugneret. Finally, we end with an "incroyable" Chateauneuf du Pape. Oulala!
Champagne Henri Giraud Hommage Francois Hemart Brut NV
Hold my baguette because this line up is made out of dreams! Being lucky enough to try Henri Giraud Champagnes twice this year I must say, it has slid its way up to one of Decanters' favourite Champagne houses. The Hommage a Francois Hemart is a rich, complex and serious Brut NV. One cannot deny its provenance (AY) and perhaps this Champagne is best shown with some food component. Think canapes, pate, terrine, etc.
Olivier Leflaive Puligny Montrachet 'Les Folatières' 1er Cru 2017
So you like Chardonnay? Then the wines of Puligny Montrachet are a cellar must-have / table must taste. On top of producing benchmark premium Chardonnay, Puligny is without a doubt one of the most beautiful French villages I have explored, and I am eager for another visit.
Incredible high-quality wines coming from top-notch vineyards all nested and surrounding the village. If you ever visit, you must stop by Olivier Leflaive; which welcomes wine tourists in an impeccable manner.
Folatières is the largest premier Cru (higher quality tier than regular Puligny Montrachet) vineyard in the commune of Puligny Montrachet (Cote de Beaune) and is located on the same slops as Grand Crus Le Montrachet and Chevalier-Montrachet.
Expect a Chardonnay that is complex, "big & buttery" with a finish for days…Give it time as it won't be as pronounced and expressive upon opening as its Aussie cousins.
AND, for the love of Bacchus, do not serve it too cold.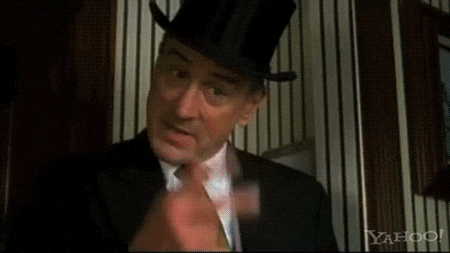 Domaine Mongeard- Mugneret Echezeaux Grand Cru 2018
Staying in Burgundy's top tier we unleash Pinot perfection with the iconic producer Domaine Mongeard-Mugneret. We are extremely pleased to have snatched a little allocation of Mongeard-Mugneret 2018 new releases. 2018 has been recognized as an "ideal" vintage for Burgundy (BIVB) and we expect this Echezeaux to be a stellar wine. Yes, we would advise to give it a few years in the cellar but, looking at 2020; year of the "merde", surely we can treat ourselves a bit. 
"When young these wines have vanilla-scented, smoky, woody aromas or a hint of torrefaction, combined with suggestions of red fruits and spices. After a few years, the nose becomes vegetable or animal, with scents of mushrooms, truffles or woodland undergrowth. The great complexity of the bouquet makes this a wine both rich and feminine; fat and mellow, with fine, delicate and fairly supple tannins. In the mouth, the attack is spirited, the balance pleasant and there is a succulent fullness with aromas of red fruits" 

Domaine Mongeard-Mugneret
Chateau de Nalys Chateauneuf du Pape 2016 
We finish with Rhone's most famous appellations down under; Chateauneuf du Pape. Nalys's Chateauneuf du Pape is composed of 59% Grenache, 32% Syrah, 5% Mouvèdre, 3% Counoise and 1% Vacarèse (A rather obscure varietal).  
Rich and intense, yet more refined than some other CDP; you will find aromas and flavours of red wild berries jam, black fruits, vanilla, blue flowers, spices…
Freshly structured with subtle silky tannins it is very drinkable now but can also be a perfect gift for cellaring.
Fancying some Frenchies for your festivities?
Email val@decanters.com.au or come visit us in-store.
Wine regards,
Val