Veuve Fourny & Fils Blanc de Blanc NV
If you are like me and running out of Champagne is your (only) cardio, you should sprint to Decanters to grab yourself a bottle of this stunning Blanc de Blanc. Made by one French family with one 1er cru vineyard in the beloved Champagne; expect a very linear and mineral fizz with great depth and complexity.
Run Forest Run!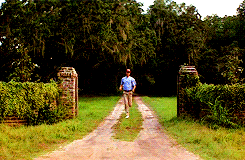 Paco & Lola Albarino 2017
Let Spring embrace the outside and inside of your glass with this classic Albarino from Rias Baixas (promounced Ree-ass By-shass). Highly aromatic nose of grapefruit, lime, accacia, orange blossom and lychee. Following through an agrum & citrus palate with a slightly herbal and salty finish (in true Rias Baixas style!)
Kate Hill Pinot Noir 2014
A beautifully crafted Tasmanian Pinot Noir from both Coal and Derwent River Valleys; unleashing the true potential of Tasmania's cool climate fruits. Plum and ripe cherry aromas and flavours supported by a well-structured palate with fine tannins and complex savoury finish.
The Lane Block 14 Shiraz 2016
This week, we had the chance to meet up with Ben for a tasting of his current releases. The 2016 Shiraz really stood out. A 95 Points James Halliday, that left us wanting more (but eventually we had to go back to work…).
Francesco Rinaldi Brunate Barolo DOCG 2015
I just want a Barolo that tastes like Barolo!
Indulge yourself with some Italian tannins to coat your mouth (and teeth) with some purple love. This Barolo comes from a sole cru hectare vineyard of Brunate and is an absolute stunner. There is a true Renaissance happening at Francesco Rinaldi Estate and this is a clear example of it; with its floral elegance yet powerful grip.
VKL