Ignoring the 10 cases of American craft that have just been wheeled inside the shop, let's focus on these 4 gorgeous new drops. Apologise to you; IPA fans, we went down the sour rabbit hole this week with a berry-driven line-up and a cheeky red ale for the sour haters.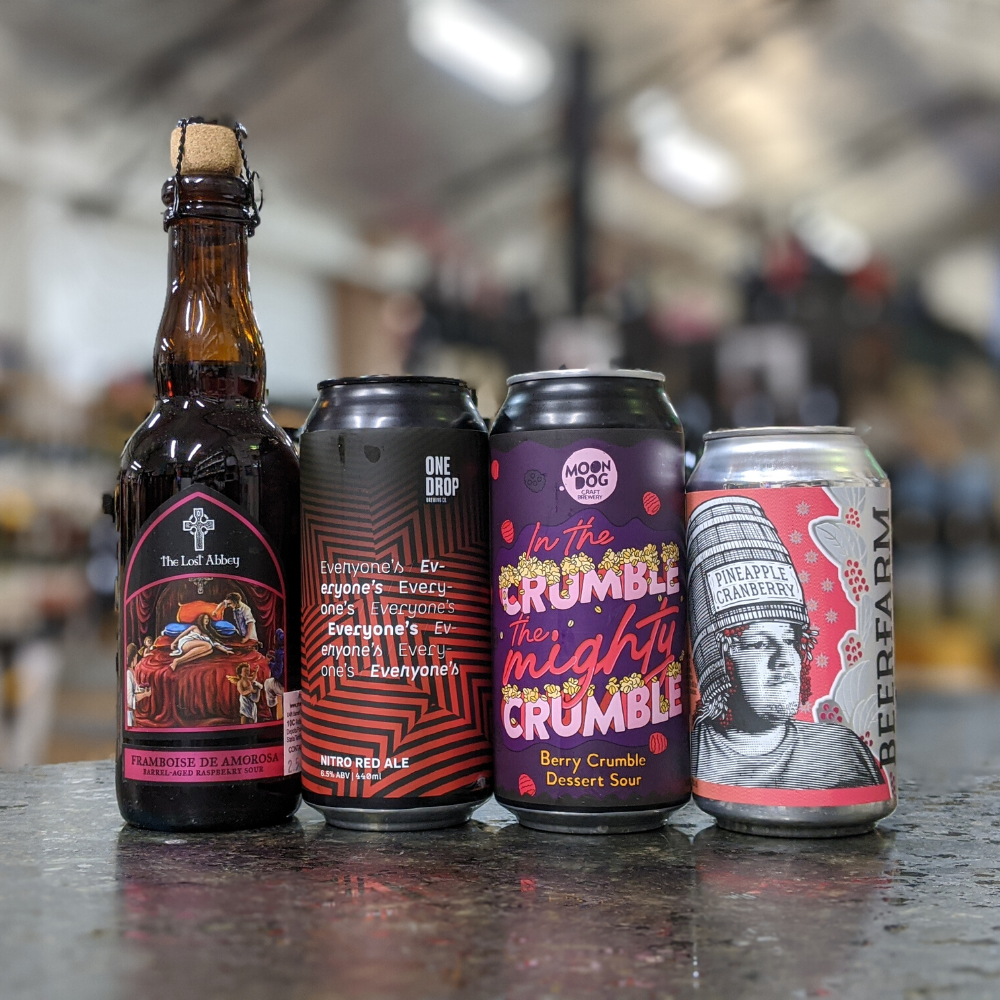 The Lost Abbey 'Framboise de Amorosa'
'Framboise de Amorosa' is The Lost Abbey first venture into the world of raspberry beers. The base is The Lost Abbey famous 'Lost and Found ale', sent into freshly emptied red wine barrels. During the one year ageing in their Californian cellar, the beer is spiked with raspberries three times.
One Drop Brewing Nitro Red ale
Nitro is so much fun; just ask the crew at One Drop Brewing whilst sipping on their tasteful beers. Once again, they deliver a heavenly beer with lots of Irish character and an amazing pour. It is a big wintery beer for Red lovers with notes of caramel toffee, fruit loaf, toffee apple, and a delightfully spicy and bitter finish.
Moon Dog 'In the crumble the mighty crumble' Dessert Sour
This year, Moon Dog brewed a berry crumble sour beer as opposed to last year's apple crumble, and it is a winner! Definitively a dessert sour beer as it contains some serious weight and slight sweetness on the palate.
BeerFarm Barrel-aged Pineapple & Cranberry Sour
If you loved BeerFarm Pineapple sour, you will absolutely adore this Barrel-aged version with an audacious addition of Cranberry. Fun fact, last year the team at BeerFarm had to recall some of their Pineapple Sour stock, as they weren't happy with its over carbonation. Instead of throwing the stock out they put it in barrel for a year, then blended it with a fresh batch of Pineapple Berliner Weisse, wack some cranberries in it and BOOM it was alive. This is #beercycle make it trend.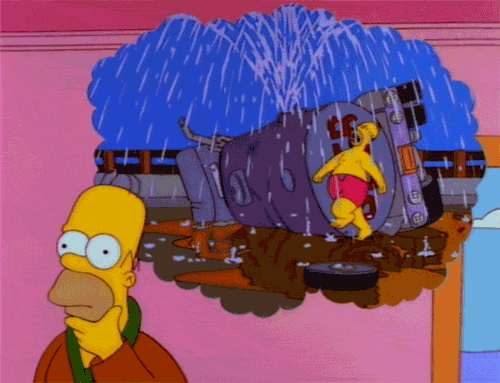 I promise, next week's What's Brewing will have some big hop babies on the line-up. In the meantime, if you have any questions or wish to order some, please email us at glenn@decanters.com.au
Frothing regards,
VKL