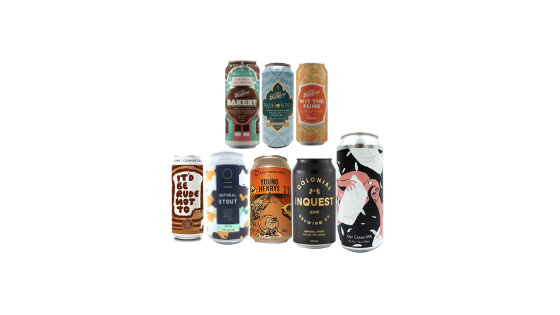 Bruery Terreux Bakery Coconut Macaroons
You had us at Bruery… Imperial Stout aged in Bourbon barrels with coconut and Vanilla.
Bruery Terreux Trade Winds
Belgian StyleTripel Ale brewed with rice and thai basil.
Bruery Terreux Wit the Funk
Tart Wheat beer brewed with spices and aged in oak foeders.
Moon Dog – How Now Brown Cacao?
A cold brew cacao cream ale: nitro charged!
Counter Culture – It'd be rude not to
La nouvelle beer from Stone & Wood: a French Toast stout. Miam!
Colonial Brewing – Inquest Project 2019
2019 version of Colonial's Imperial stout, we're certainly inquisitive about!
Young Henrys x Collective Arts – Rye IPA
Loving this collab trend! A rye IPA too <3
Ocean Reach Brewing – Oatmeal Stout
New brewery down in Cowes (VIC)
Tallboy & Moose Pillow Fight
An Oat Cream IPA sexier than a real pillow fight.
JM & VKL