Meet The Makers
Advice from a friend, tomorrow evening: leave work early, cancel your plans, call a babysitter, grab your wino friend (we all have one..) and come try the legendary wines from the Kirk's clan. It is undeniably one of the best Australian wineries. Located in the cold Canberrian land and heavily inspired by the great Southern Rhone cult wines; Clonakilla is a trendsetter and an award-winning winery; a serious must try.
We have been preaching their wines to all the Syrah and Shiraz lovers for years, tomorrow is your opportunity to try and/or re-try the sacred drops from our capital.
Sláinte here.
On tasting tomorrow
2019 Viognier Nouveau
You have probably noticed that we sometimes advise to put wine aside (with great difficulty) to fully unleash its potential. Anything that says "Nouveau" on the label is NOT the case. This beautiful 2019 Viognier Nouveau brings you Viognier at its freshest. Fermented in stainless steel and bottled early, the wine captures the vibrancy of Viognier in all its youthful and fruitful glory. Will convince non-Viognier-believer.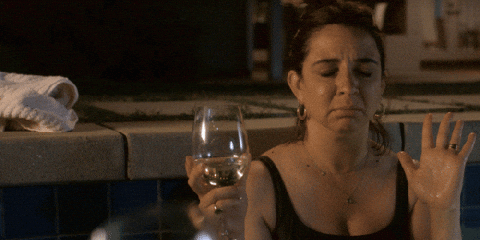 2018 Riesling
When the Gods give, they also take. 2018 was outstanding for many of Clonakilla's reds although a fair share of Riesling crops got destroyed by some unwanted hail. The remaining berries produced what Matthew Jukes revealed as "vibrant, airy, weightless and magical (…) offering a different take on the many Australian Rieslings. There is nothing like this shape of wine anywhere else in the world." Top 100 Australian Wines
2017 O'Riada
In the words of Australian Dionysus James Halliday "Spice, red flowers, pepper and wood smoke all appear and promptly disappear on the bouquet, reforming in a different order next time around, the ensuing palate a pond without a single ruffle. Red cherry infuses all of one's senses with a constant framework of spice. The faultless balance will still be sustaining the wine 30 years hence. What value!"
2018 Hilltops Shiraz
It's out, Tim Kirk has labelled the 2018 Vintage as "EPIC" for Hilltops and we cannot wait to sink our teeth in this new release. As Campbell Mattinson writes, "This is another beauty…a winner for sure. It will age beautifully as well" so grab yourselves at least a dozen!
2017 Shiraz Viognier
Iconic wine. Langton's Andrew Caillard described it as "one of the most important advances in the development of Australian Shiraz since the release of 1952 Penfolds Grange Hermitage".
The 2017 vintage was built on the wettest winter and early spring that any of us can remember. The early rain turned out to be a blessing, given the warm and generally dry summer that followed.
After the heat of 2016 the more moderate conditions in 2017 made for an unhurried, steady ripening with layers of aroma and texture being built up along the way. In other words, a typical cool-climate year. Classically medium bodied with a line of pure spice running through rose garden and ripe red berry aromatics
Very limited quantity produced and available. We expect this wine to sell out quickly.
Pix and notes courtesy of Clonakilla©