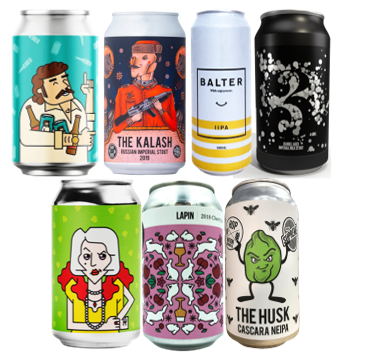 CoConspirators x Redwood The Distributor
A new Hazy Double IPA. from the brewery that never fails!
Hop Nation The Kalash 2019
Da! It's Russian Imperial Stout season. Bourbon Barrel-aged for 4 months. Limited stock available.
Hop Nation x Supreme The Husk
Cascara NEIPA Hop Nation GABS 2019 beer. Made using sun-dried coffee bean skin (called husk) and a dash of Melbourne Rooftop honey.
CoConspirators The Matriarch
A fresh batch the NEIPA has just landed!
Balter IIPA
It's back! To try or re-try whilst it lasts.
Hop Nation Lapin
Ou es tu le lapin? Foedre Beer With Cherries – ultra-limited!
3 Ravens Milk Stout
Big barrel-aged Imperial Milk Stout – super limited