Forget the real news; What's Brewing is the real deal. Every week we select 4 (new) beers to try, and talk about. This week; Garage Project brings us to Venus, we play some basketball with the Mill Brewery, contemplate life with Hawkers and finally sail to cherry land with Bonehead Brewing.
Garage Project 'Greetings from Venus'
Can you believe you are about to try a beer canned in Venus? No? Good because 2020 may be crazy but not as crazy…yet. First time brewed in 2011, the VPA is back for our greatest pleasure! Chinook, Amarillo and Centennial hops make this Pale Ale out of the world!
The Mill Brewery 'Hops there it is'
Thanks The Mill Brewery for bringing back Whoomp in our lives in these difficult times. And thanks for this great new buzzing Hazy IPA! Hopped with Chinook, Comet and Mosaic Cryo; it's big, it's 'dank', it's Lebron James dancing.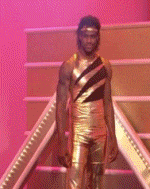 Hawkers 'Moment of Clarity'
"A red sun rises, blood has been spilled this night". What Legolas really meant in his moment of clarity was 'A red sun rises, hops have been spilled this night'. This Double IPA is full of Citra and Mosaic and it's 9% in disguise will leave you craving more.
Bonehead Brewing x The Mill Brewery 'The Black Sea'
And to finish with a sweet touch here is a Dark Sour Cherry Imperial Stout from our neighbours at Bonehead Brewing in collaboration with The Mill Brewery. A delicious stout we thoroughly enjoyed on Monday evening as a closure beer to our Christmas in July celebrations. A collaboration brew can be a difficult experience; you may be on the same boat but you may not be paddling the same way! Hence the name the Black Sea; as it is one of the hardest waters to navigate on. Avast Ye!
Want to try some of these? Pop in-store or order at glenn@decanters.com.au. Don't forget we are still offering free delivery for $100 min orders in a radius of 20km from Port Melbourne.
As this last paragraph is written; we just received a sea of brews! Including new releases of Quiet Deeds, Hop Nation, Dainton, amongst heaps others..
Frothy regards,
VKL