Can you imagine yourself going into business with the in-laws? Daniel Chaffey Hartwig and Theo Engela are not only brothers-in-law but also partners in wine – from their Eden Valley home, they source parcels from all over the Barossa zone to make unique wines of texture and interest. They describe themselves as unashamedly as part-perfumiers, part-historians, and part-mad scientists.
The historic aspect is self-evident – Daniel's great uncle Bill Chaffey was the founder of Seaview Winery, a household name. The winemaking pedigree doesn't stop there though – they are all descendants of the original Chaffey brothers, who came to Australia and pioneered the original irrigation systems used in vineyards, in doing so creating the Riverland and Riverina wine regions.
But perfumiers? The desire to produce highly aromatic wines is a nod back to their German heritage, and naturally, they champion the aromatic whites that herald from that part of the world. And mad scientists? They unabashedly belong to the new wave of Barossa winemaking – progressive techniques, non-traditional varietals, and a sense of fun and playfulness in the wines. The results are there to see.
There are a few wines in here, but when we read through the list we had no choice but to say to ourselves…So we had to take them all!
'Funkelpunkt' Sparkling
Riesling-based, with a drop of Kerner and Gewürztraminer for aroma. It's crisp and zippy, with staunch minerality giving the wine great drive. Perfect for when you went a  bit of fizz that doesn't take itself too seriously.
'Not Your Grandma's' Riesling
A wine of great fruit intensity, with lemon-lime notes leading florals, juicy lychees, and smashing linear acidity. Bring back Aussie Riesling, we say!
'Tripelpunkt' Textural Riesling
Fruit picked from a triumvirate of Eden Valley vineyards, expect a bit more texture and power. The minerality is en pointe, with fleshy apple and mandarin on the palate and Jasmine aromas.
'Düftepunkt' Aromatic White Blend
A hot-to-trot blend of Riesling, Gewürztraminer, and the unique German white varietal Kerner, a cross of Riesling and the light red grape Schavia. You'll find yourself dabbing your neck with this stuff – it's spicy, floral af, with lychee and turkish delight dominating. Thai food on the beach anyone?
Not Your Grandma's' Rose
A seriously good Provence-style rose – Grenache and Mataro are picked early to maintain freshness and acidity, and combine to deliver red berry, grapefruit, structure and spice. A drop of aromatic white is added to give an ethereal perfume and accentuate the rose petal and musk notes. Think we saw a few of you enjoying one of these in the park on Saturday!
'Pax Aeterna' Grenache Nouveau
If you take high-quality fruit and give it high-quality oak, you can charge a fortune. But what if you take great fruit from 85-year-old vines, and let it shine on its own? It's light and bright, perfumed, smashable, with ripping acidity. Grenache as it's meant to be drunk.
'Battle for Barossa – La Conquista' Spanish Red Blend
Which European varietal blend wins the Battle for Barossa? The valley itself was named after a battle between the Spanish and the French, which has returned in the modern day to see who wins grape supremacy. Tempranillo, Garnacha and Graciano deliver ripe juicy cherries, chocolate, spice, and that typical savouriness.
'Battle for Barossa – La Resistance' French Red Blend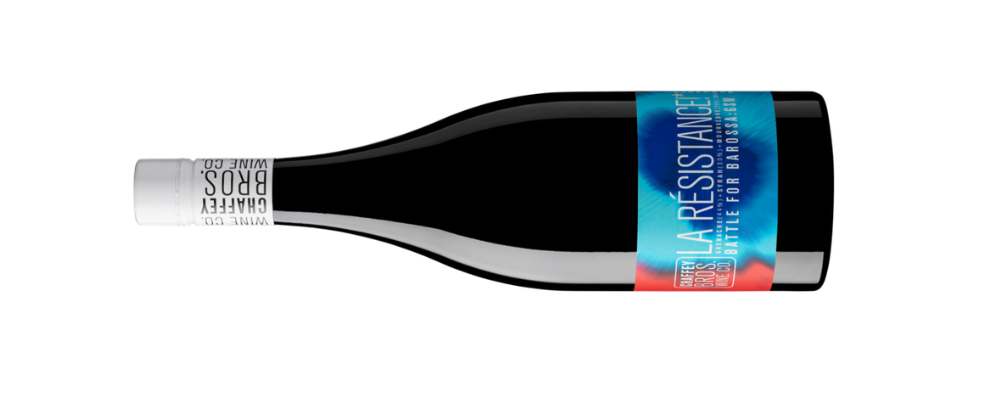 And in this corner… of course, it's all about the GSM. This dark, brooding number has silky red fruits from the Grenache, great palate weight from the Shiraz, and spice and backbone from the Mourvedre.
'Synonymous' Shiraz
This is unequivocally the taste of Barossa – the variety its known for worldwide, made in the style we all know and love. Bright red and black berries, plums, licorice and earthiness in a soft-tannined, boozy package. Yum.
'Elijah' Single Vineyard Eden Valley Shiraz
The Eden Valley produces some iconic Shiraz, and this is no exception – inky black fruit sweetness matched with a gorgeous black olive tapenade savouriness. Blackberry, spice, and tannin all sing in perfect harmony, creating a Shiraz of high elegance for your next special occasion.
Want any of these?
Pop by the stoer or email us at val@decanters.com.au
JM