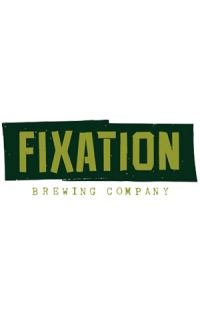 Fresh and vibrant, aromatic, refreshing. Why wouldn't you be fanatical about IPAs? We've taken America's lead in pumping out much more hop-forward beers over the last few years, and consumers are loving it. You'd be hard-pressed to find someone who's more passionate about the style than Fixation's frontman Tom Delmont, who has been a fierce advocate for independent beer and fresh AF IPA over his decade in the industry.​If you did find someone, it could possibly be head brewer Sam Bethune. A former musician who found himself on the road between Los Angeles and Portland, Oregon quite often, it's no surprise that he has a particular soft spot for the West Coast style for which Fixation are so renowned. The mission is devastatingly simple: the best IPAs, cranked out to the public as fresh as possible. And nothing else.
Pine for more here.
On Tasting tomorrow night
Fixation Obsession – Session IPA
While it's light on its feet, there's no way this could ever be justified as a pale ale – it's packed full of too much hoppy goodness and drying bitterness for that. Dominant piney and fruity flavours deliver a whole heap of bang for an IPA that sits nicely just under the 5% mark.
Fixation IPA
The staple – Fixation's perfect West Coast IPA. Their version reins in the bitterness compared to some of the over-the-top iterations out there, and more of a fruity, citrus punch. Still, it undeniably belongs to the style, and their flagship beer has seen Fixation clean up a swag of awards – far too many to be listed here!
Fixation Squish – Citrus IPA
This not-a-can-of-Fanta (or is it?) is a new world style of IPA, heroed by the addition of an obscene amount of blood orange and white grapefruit to perfectly complement the billing of hops. Put simply, it's a match made in heaven
And over the pond…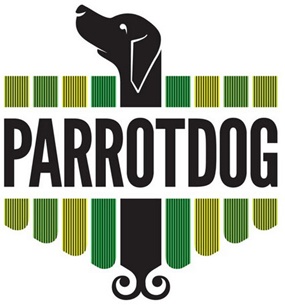 Matt and Matt started brewing together in their student days out of their sharehouse basement. The hobby quickly grew into a more serious operation, with time inbetween classes being spent delivering kegs of their fledgling products. Success kept coming, and they elected to become a more serious operation than their days of smuggling flagons of their stuff into events. So they added a third Matt, took the plunge, and took over a large space in the heart of Wellington. The rest is history, with ParrotDog now one of New Zealand's most recognised beers, without ever compromising on the craft quality of its roots. Nobody knows why it's called ParrotDog, that is just what it has self-evidently always been.
A menagerie of beers here.
ParrotDog – Rifleman XPA
There are a few different ideas about what the extra in extra pale ale means – a pale ale with a bit extra, or an ale that's extra pale. In this case, it's the latter, and while remaining super sessionable, this number has a very lean, light crisp malt body to allow the hops to take centre stage with creamy stonefruit and tropical flavours.
ParrotDog – Terry the Coco-Cacao Stout
A seasonal release, which had a limited amount snuck into the country. Packed full of so much flavour and complexity, and delivers every bit of the coconut and chocolate promised on the label. One of the finds of the Winter!
JM – VKL
Pix courtesy of Fixation & ParrotDog