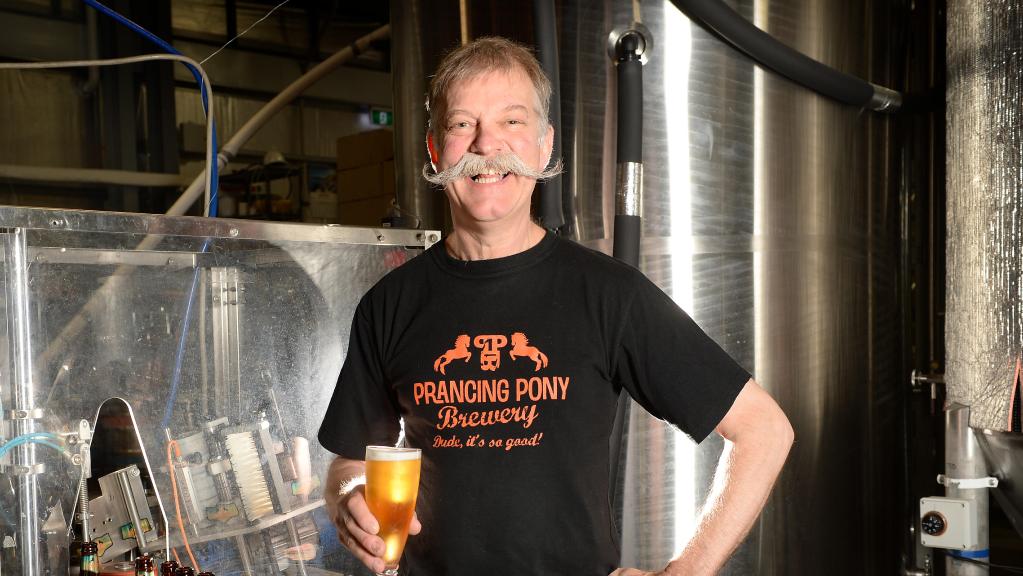 It seems like a clash of ideals – centuries of German brewing tradition, and the innovation of modern craft beer. Yet somehow, it works, and it's on exactly that premise that Frank Samson has been producing some of the most flavoursome beers going around. In 1516, Bavaria produced the Reinheitsgebot, a purity law that mandates that anything calling itself beer may only contain barley, hops, yeast, and water. Great 500 years ago when people didn't want food poisoning, but not so compatible with the 2019 beer industry – or is it?
The original lawmakers probably didn't anticipate that those four humble ingredients could be wielded to create so many different styles, yet in a nod to his German heritage, that's exactly what Frank has been able to achieve. Far from boring, Prancing Pony is known for strong, full-flavoured beers in all shapes and sizes. It's their beers' take-no-prisoners attitude that saw them win the Best Small Australian Brewery at the Indies in 2015.
Not short of a gallop here.
Tomorrow on tasting with Tiger:
A Hopwork Orange – American Pale Ale
A punchy pale ale that pours orange, with a big smack of tangerine, soft tropical hops, and just the right amount of bitterness.
The Zeppelin – NEIPA
Super juicy, with citrus sweetness, strawberry, mango and pineapple. It says it's an all-hop NEIPA – we don't know exactly how many are in there, but judging by the taste they lost count too.
The Piper – West Coast IPA
It's big and bold, yet does everything right. Golden caramel malt, dank pine, grapefruit, then a bitter finish that plays a tune you won't be able to resist.
India Red Ale
The only beer to not have a moniker in this line-up, but does it really matter? The Pony's India Red won the Supreme Champion trophy at the International Beer Challenge in London in 0216, and it's easy to see why. A huge malty body, fruity hop aromas with a powerful finish.
Magic Carpet Midnight Ride – Imperial Stout
Infinitely smooth and long, and with a real punch from its 9%. A huge hit of chocolate and coffee in a deep, rich stout as black as the icy nights this should be enjoyed on.
JM – VKL
Pix courtesy of adelaidenow.com.au © & Prancing Pony ©