It's clear how much the Vinteloper family values adventure, an attitude that stems from their founder, David Bowley. For him, Vinteloper means grown-up fun and a venture into the unknown. In 2008, he founded the winery and set out to work with the lush Adelaide Hills environment to produce great wine. It's easy to see his passion for the region, and he often talks about how its creative energy inspires his team to make great wine.
It's this attitude that has led them to make great strides since their inception. They've gone from owning zero acres and purchasing all their fruit, to owning 30, to 72 and their very first cellar door, which opened late last year. It's this spirit of entrepreneurship and love of the game that makes them one of the highest yet humblest achievers of the region.
For Vinteloper, their wines are expressions of the place they're made, while embracing the challenge of whatever each different vintage throws at them. One has the sense that with David's childlike curiosity and wonder with wine, and a team of people behind him who feel the same way, Vinteloper won't stop producing wines of increasingly exceptional quality for a long, long time.
Late last year, Vinteloper (like many other winegrowers in Australia) faced one of Aussie farmers' greatest nightmares: bush fire. David's Shiraz vineyard was completely burnt down and it will take years to regain viable production (if ever). 
Meet Vinteloper secret weapon: Akira
On Tasting Friday 13th March
Urban Winery Project White #5
Made from a blend of 55% Pinot Gris (skin contact for 14 days during fermentation), 35% Gewurztraminer (skin contact for 14 days during fermentation) and 10% Riesling (fermented in oak and matured for 10 months), this is one heck of a cool drop!
Urban Winery Project wines are vinified in…an Urban Winery! For the fifth time, the team at Vinteloper sets up a pop-up winery in a cool urban venue and let the people create a truly unique wine! It's yum, it's wild, it's fun and will fit both conventional and "I only drink natural wine" winos.
Park Wine White 2019
"Park Wine is for drinking at the park. Made and packaged ignoring the rules we suggest you embrace the same spirit in the drinking. It's gewurztraminer. Impossible to pronounce but easy to swallow" (Vinteloper, 2019)
Chardonnay 2019
Vinteloper 2019 Chardonnay is a full-bodied style yet full of citrus, grapefruit pithy fresh notes. The full MLF certainly shows complexity, the lees contact adds depth and careful winemaking crafts balance. Not to forget the 12months maturation in French oak!
We cannot wait to pair this with a freshly caught piece of Murray Cod and some roasted veggies.

Black Label PGR 2019
OMG NEW WINE ALERT – You will be the first to try it and enjoy a brand new wine from Vinteloper; Black Label Pinot Gris 2019. You have tried and loved their Pinot Gris (which sells out faster than TP) now fall in love with their new Pinot Gris made with just a dash of Riesling addition.
Shiraz 2018
Cool-climate Shiraz that's brimming with generosity. Its perfume of violets, pepper, and spice lunges into juicy blackcurrant, fruitcake, licorice and coffee. It's medium-bodied making it perfect for the warmer days, without compromising on anything that makes Shiraz Australia's most beloved varietal.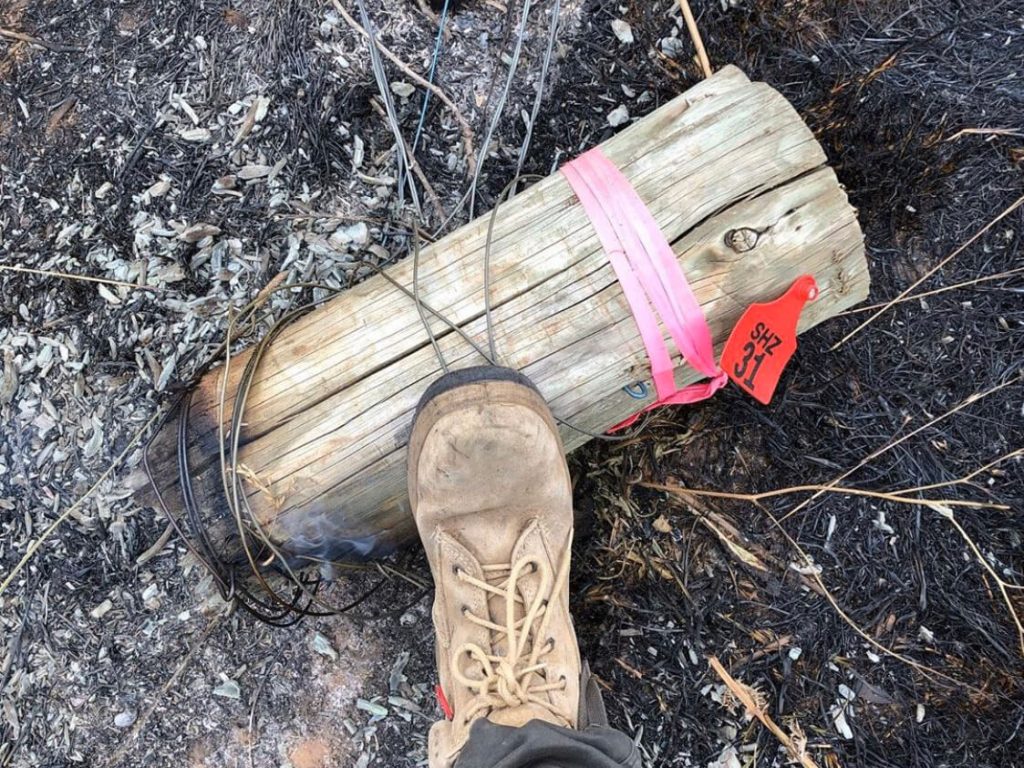 Touriga Nacional 2018
Who says the preeminent Portuguese red varietal isn't at home here? Soft, plump and jubey, something a bit different, and still friendly on a warmer day. It starts floral, with lavender and violet, then gluggable plum and blackcurrant all packaged up in those bold Spanish cocoa tannins.
Pictures & content courtesy of Vinteloper©
VKL