An all Aussie line-up with new releases so fresh you can hear the berry singing. A Riesling to devour any day and any time, a minimum intervention Chardonnay for maximum attention, a Tassie devilicious Pinot Noir and finally a Victorian blended creation. Pop the cork; it's showtime!
Reed 'White Heart' Riesling 2019
We were due for our mandatory monthly Riesling propaganda. Commonly known amongst Decanters as the 'Breakfast wine', an off-dry Riesling is just about the glycerol cuddle we all need right now. Sierra Reed makes delicious wines from both Victoria and South Australia. Her aim is to highlight particular varietals sourced from single vineyards. Her wine style is light, refined, and definitively elegant. This 23gr RS (Residual Sugar) Riesling is sourced in the Moorabool Valley (Geelong) vineyard.
All handpicked, whole bunch pressed and aged in stainless steel, on its lees for seven months. The result is an impeccable French lemon tart. The lemon curd's richness is perfectly balanced by the zesty acidity and ends surprisingly quite dry and fresh. There are enticing notes of white blossoms, cooking sugar syrup, citrus medley, and even sea stones (have you ever licked rocks at the beach?).
Straight to my heart and moreish as.
Avani 'Amrit' Chardonnay 2109
A Chardonnay with all the minimum intervention goodness Mornington Peninsula has to offer. Delight yourself with a nose full of primary aromas of fresh fruits (assortment of grapefruits and green fruits like melon, pear) & white flowers, a plate textural, nutty and somewhat savoury, freshened by a zesty acid line and ending in a long mineral finish.
A pure varietal driven wine made with minimum intervention by Avani (Earth in Sanskrit) and outsourced from a non-irrigated vineyard. Fermentation uses natural yeast and the wine is unfined, unfiltered prior bottling. Avani is a boutique winery, where team Shashi and Devendra follow biodynamic practices; focusing on soils' preservation, its health and the protection of the environments of all elements around winegrowing.
Two Tonne 'The Dog & The Wolf' Pinot Noir 2019
As fresh as a Spring excursion through Cradle Mountain, this new Two Tonne Pinot Noir has given us Tasmanian daydreams. Sourced from the highest quality parcels within Three Wishes and Waverly; two vineyards leased and managed by the lone Tassie wolf Ricky Evans. Australian Wine calls him "Pure brilliance", a champion of the Tasmanian scene, and we couldn't agree more. 
"I want flavour… I want the wines to be generous and people to feel that they've really got something out of them, but purity is first and foremost what I'm trying to find."

Ricky Evans
The fruit from Three Wishes (the warmer site of the two) is picked earlier and fermented using whole clusters whereas the fruit from Waverly (East of Launceston), is picked later and only uses 30% whole bunch for its fermentation. After being carefully looked after separately, Ricky cautiously blends the two until he finds the perfect balance of elegance, purity, structure and that "je ne sais quoi" that makes his wines so damn divine. Unfiltered, fresh, young and wild: you'll be howling for more.
A Rodda 'Cuvée de Chez' 2017
Adrian Rodda is probably most well-known for his spectacular work with Chardonnay (he did work at Oakridge for more than a decade after all) and in particular his Smiths Vineyard Chardonnay; which I best describe as: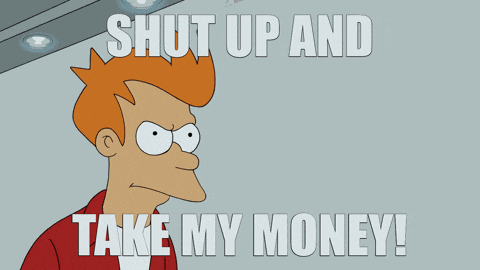 But there is more to his range than the white Goddess. Adrian also produces a fabulous Tempranillo and a very clever Bordeaux blend. 'Cuvée de Chez' is Adrian's take on the infamous Claret. Sourced from various vineyards, including the prolific Smiths vineyard, this Bordeaux blend is 60% Cabernet Sauvignon, 22% Merlot, 8% Malbec, 6% Petit Verdot and 4% Cabernet Franc. Like any successful assemblage; "the sum is greater than its parts" (A.Rodda).
Cab Sauv will provide tannin, length and the spine for the wine. Merlot fills the mid-palate, gives the power of fruit fleshiness, Cabernet Franc brings red fruits and savoury notes, Petit Verdot is the perfume that entices and the acid that brightens. Malbec, the finishing touch, rounds the wine and adds a layer of dark fruits.
After spending 5 months in French oak barriques (29% new):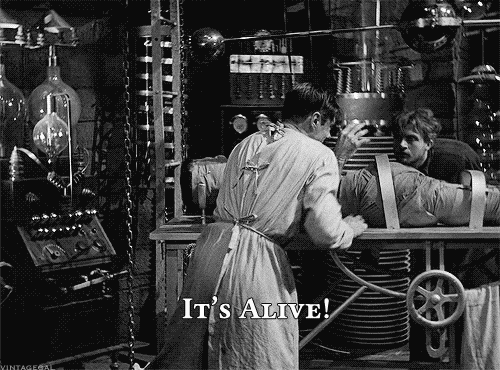 Dark cherries, plum, wild herbs, violets etc. so much happening! 
Hope you enjoy this all Aussie line-up. If you want any of these, come by the store or email us at val@decanters.com.au (wine memes also appreciated)
Wine regards,
Val