This week's What's Decanting flies to Portugal! A wonderful country with colourful wine regions and extensive wine styles. We focus on two particularly interesting regions: Dão & Alentejo. Starting with two whites blends from Casa da Passarella and Mouchao, then finishing with two reds from Quinta das Camelias and ROCIM. Saude!
Disclosure: Don't expect Portugal to provide you lots of mono varietal wines, as most vineyards, still to these days, are traditionally field blends grown and vinified : making Portuguese wines so unique! Embrace the blend.
#blendnotbland
Casa Da Passarella 'A Descoberta' Branco – Dão
We start with the Dão region, one of Portugal's most prominent regions, located south of the famous Douro Valley. Due to recent investments in both winegrowing and marketing; the region aims to change its reputation and produce higher quality wines for all of us to enjoy. Casa Da Passarella was founded in 1892 and is a true pioneer of Dão. The winery is located in the Serra de Estrela which is the highest mountain range in Portugal. Tucked at 600m altitude on poor soil, the grapes grow in a relatively cool continental climate, with long hand time and good retention of acidity.
The Branco is a blend of Encruzado (native to Dão), Malvasia Fina and Verdelho; three iconic white varieties of Portugal. The grapes are very lightly pressed and, after a brief skin contact, left to co-ferment in stainless steel before being stored on fine lees for six months. No oak for this one as the aim is to bottle a fresh, aromatic and vibrant crisp white.
On the palate you can find a beautiful array of orchard fruits with peaches, nectarines, nashi pear, apples, as well as some tropical fruits (medley of melons) and unique hints of fresh herbs (wild fennel, tarragon). Not to forget some minerality specific to the growing condition and a vivacious acidity! An absolute crowd pleaser for any sunny days.
We highly recommend trying its red counterpart; Casa Da Passarella 'A Descoberta' Tinto; a rich and intense blend of Touriga Nacional, Tinta Roriz, Alfrocheiro and Jaen. Available in-store now.
Herdade do Mouchão Dom Rafael Branco – Alentejo
Moving south to the Alentejo region; a very well respected hot and dry growing region which is most famous for its reds. Even though we loved their Tinto, Herdade Do Mouchão makes a phenomenal Branco, white wine, and we couldn't resist adding it to the line-up! The traditional family run winery has a 900 hectares property and focuses on producing high quality Alentejo wines. For their white winemaking, they usually destem, then crush the berries and leave to ferment at low temperatures in stainless steel tanks. Antão Vaz, Arinto and Fernão Pires; three Portuguese varieties make the blend. The wine is bottled early to maintain freshness and all its aromatic characteristics; quite citrus fruits driven (lime, lemon, preserved lemon). What strikes the most with this wine is the smack on harmony between acidity, concentration of flavours and memorable complex and lengthy finish.
"Antão Vaz and Arinto grown on clay and sand. Fermented separately. Chilled to 10 ºC for 48 hours and then fermented in stainless-steel vats at 15 ºC. After a short period in stainless steel the wine was bottled in February 2017. TA 7.7 g/l, pH 3.04, RS 1.7 g/l.The aroma combines the zesty citrus – lemon and grapefruit – of Arinto with the slightly cedary character of Antão Vaz. Very crisp with a pithy, almost chalky, texture that adds interest to the clean-cut fruit. Really lively and would be a good aperitif with nibbles but also has the structure to go with simple fish dishes. Intensity of fruit adds length. Might well age longer than I suggest, and interestingly."

Julia Harding MW
Quinta das Camélias Reserva Tinto – Dão
Back to Dão, for a wine of personality and distinction made by small producer Quinta das Camélias (15 hectares under vines) from local star varieties; Touriga Nacional, Alfrocheiro and Jaen.
Made using classic winemaking techniques: with skin maceration, temperature controlled fermentation up to 28 degrees for 8 days. The wine is aged for 6 months in both French & American oak barrels (medium toast). Delicate aromas of Java plum, blackberry, earl grey (Bergamot), blue flowers (violets) as well as vanilla, cocoa and various spices. On the palate the wine is full body, with ripe and silky tannins, beautifully flavoursome with notes reminiscing of the aromas (red fruits, blue fruits, blue flowers, spices – slight jaminess) and a persisting finish. Enjoy with a BBQ and/or strong flavoured cheeses.
Advice: Don't "google image" Quinta das Camélias; it seems to be the name of the most beautiful B'n'B of Portugal…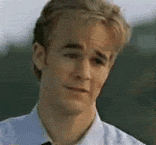 Herdade do ROCIM 'Mariana' Touriga blend – Alentejo
ROCIM is the project of a business and life couple; Catarina Vieira and Pedro Ribeiro, encompassing a 120 hectare estate; with 70 hectares under vines and 10 hectares of olive trees. Even though Catarina started the project in 2000 with her father Jose Ribeiro Vieira, Pedro Ribeiro only joined them a few years ago after winemaking in various locations (including 2 years at Hardy's Tinara).
Named after a nun famous for her love letters, Mariana is a blend of Touriga Nacional (40%), Aragonez (30%), Alicante Bouschet (20%) and, finally, Trincadeira (10%). Hand-harvested in 12kg crates, the grapes are sorted, destemmed and gently crushed and left for cold maceration. Fermentation happens in small stainless steel tanks at a relatively cool 24°C, then the wine ages for 6 months in French oak. 
Mace spice relieves the vanilla and black cherry density you expect here. Fluid, with good presence, but balanced without any sense of heftiness. Soft, dry, shapely, with nice structure, fresh, clean and great value. The wine has a lovely order: earthen-floral smells of the place gain skins, then fruit richness flowing along a tannin-leather thread, then tapering to finish acid-fresh and lovely.

ROCIM
Don't just Ficar a ver navios, come grab your Portuguese selection in-store or email us val@decanters.com.au
Trivia – Medium
Which part of the grape is sometimes added back into the must, especially in Pinot Noir, to make a richer, more tannic wine:
Seeds – Stems or Skins ?
Email your answer val@decanters.com.au
Wine regards,
Val