What's Decanting this week is all about flavoursome wines with a quirk! Discover Gippsland's unique Sparkling from Moondarra, a glow in the Dark bottle of Pinot Gris from Central Otago, an Italian wine made by an Aussie and an obscure French appellation from impeccable Rhone producer Pierre Amadieu.
Moondarra Holly's Garden ÜberBrut
This Sparkling is as fascinating on its making as on its drinking! There's oxidation, inoculation, barrel fermentation, tank fermentation etc. but most importantly a 'solera' system in place. Basically, every bottle of ÜberBrut is made from a blend of different base wines of various vintages, some coming back from 2007! The final wine is 30% Solera base wine, 30% two years old blanc de Noir, 30% one-year-old blanc de noir and 10% new Chardonnay (Moondarra purchases from Hoddles Creek to add freshness).
Neil Prentice, the alchemist behind Moondarra, has created a truly unique drop.  
"The chardonnay adds some grapefruit sourness to the green strawberry flavours of the BdN, adds tension and shifts the balance and length on the palate in a nice way".
Dry (max 1g/L of dosage) and delicious; we have renamed it the Bollinger of the South due to its complex organoleptic characteristics. 
Serve cold with lavish charcuterie platter blasting some Joy Division.
Devils Backbone Pinot Gris 2018
Not sure what inspired Dave Grant to design a glow in the dark label, but it's genius! Of course, it gave us a bit of a fright the first night we switched off the lights and closed the store… Yet, this wine isn't just defined by its clever packaging, it is a great expression of Central Otago's Pinot Gris. The purity of fruit present on the nose is completed by a generous texture on the palate and freshened by juicy acidity. You will find subtle tropical fruits, yellow nectarines, poached pears and exotic flowers all in one glass! Would be a perfect Pinot Gris to pair with a mildly spiced Chicken Pad Thai.
Babo Sangiovese 2016
Our Southern Hemisphere winemakers can live an eternal Summer! It could be the case for Justin Bubb, spending vintage time both in Italy and Australia. Last year, we tried the Babo wines and got instantly convinced by their top-shelf quality at their everyday affordability. The 2016 Toscana IGT Sangiovese is a stellar example. All the fruits are sourced from a 24 years old vineyard in the Chianti Classico region. Due to the 2016 growing conditions, there is a noticeable concentration and depth to the wine. Morello cherries, fennel, lavender notes on the nose followed by truffled, black cherries and slightly savoury flavours….It's a 750ml hug.
Pierre Amadieu Vinsobres "Les Piallats" 2015
French is an odd language: Vinsobres could be translated to sober wines, interesting indeed as the appellation is known for its 100% red wine production. The Vinsobres is one of the northernest appellation of the Southern Rhone, with 563ha of production focusing on the usual Southern Rhone suspects (Grenache, Syrah and Mouvedre). We are thrilled to have found some of it imported down under, especially by Pierre Amadieu. This wine is roughly 80% Grenache and 20% Syrah, providing a gorgeous spectrum of red fruits (from red currant to plum), ripe black fruits (blackberry) and elegant floral notes (lavender, anise, violet).
We are considering to rename it Violet Beauregard; as it has the perfume and the attitude.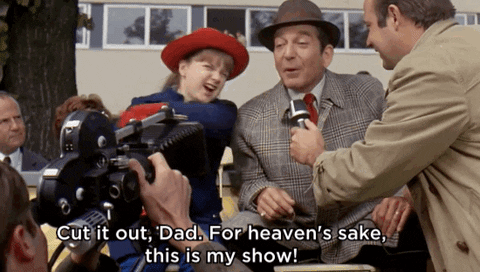 We hope you enjoyed this week's What's Decanting. You can purchase any of these here. We know you want that bottle of Moondarra…
Wine regards, VKL