An admirative line-up this week in What's Decanting; with the South African Icon Klein Constantia, a magical Rosé from Tassie, a lip-smacking Grenache made by an inspirational somm, and finally a red Burgundy masterclass in a glass: masterglass?
Klein Constantia Chardonnay 2015
One cannot ignore the terrible situation happening right now in the South African wine industry. A wine industry that has already suffered immensely throughout the years, recently endured a drastic ban on sales and exports of any alcoholic beverages. Even though the ban is now lifted, many fears the industry will never fully recover.
Klein Constantia is a pioneer producer located in the stunning Constantia Valley. Dating back to 1685 and described as one of the world's most beautiful wine estates, Klein Constantia is popular for their iconic sweet wine: Vin de Constance.
(Extremely hard get but email us if you are interested)
They also produce a fantastic Chardonnay with a complex personality. Beautiful oak characteristics on the nose (toast, nutmeg) alongside decadent butterscotch and dried apple aromas. Despite its concentration, the wine has a medium body and plenty of flintiness and freshness to tick all the boxes.
Superb to drink now!
Ghost Rock 'P3' Rosé 2019
"I don't like Tasmanian wines"

No one ever, 2020.
Discover Ghost Rock Estate; a 5stars James Halliday winery; unashamedly all about wines! With striking labels and delicious drops, Ghost Rock has become a Decanters by the Bay staple recommendation.
Their stunning 'P3' Rosé will delight you from its bright attack to textural finish. Why P3 you may ask? Made with a clever although unusual assemblage of Pinot Meunier, Pinot Gris & Pinot Noir; it will charme(d) you for its resulting aromatics and palatable components. The fruit was soaked on skins for a short amount of time prior to being partially matured in neutral French Oak barrels.
The power of three will set us free! (only true fans would know)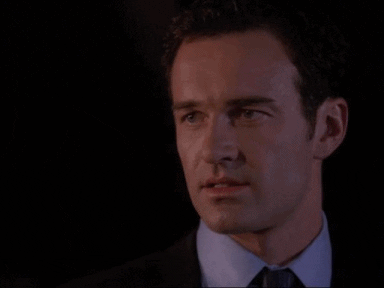 An Approach to Relaxation 'Sucette' Grenache 2018
American, living in Amsterdam and making wine in Australia; the wedded team behind An Approach to Relaxation is ready to bring you on a colourful wild ride! With wine flowing through their veins, Richard and Carla Rza Betts make a savagely delicious Semillon and Grenache from South Australia. Worth noting that these Grenache vines are some of the oldest on planet Earth! (Barossa Valley, SA)
Sucette is impeccable, with a unique old vine density and concentration with aromas and flavours of cedar, red berries, cranberry, kirsch, baking spices. Like licking a cranberry jam out of velvet material… Sucette means lollipop after all!
When Richard Betts resigned from the Court of Master Sommeliers earlier this year: we knew 2020 would be a life-changing year.

"It is unacceptable that in some CMSA circles there has been rhetoric around not being a political organization and wanting to remain neutral. There is no neutral. By doing nothing, one passively endorses the status quo — and the status quo for BIPOC in America has been, and remains, horrible."

Richard Betts, 2020
Whether you decide to be political or not, Richard Betts decision is remarkable and hopefully will shine a light on our beloved industry's flaws. Time to change things not only in America but everywhere.
Domaine Jean Grivot Bourgogne Rouge 2016
Not just another French Pinot Noir; a Grivot made Pinot Noir. Following in the footsteps of his father, Etienne Grivot has slowly but surely established himself as one of the most reputable producers in Burgundy. His wine philosophy has returned him to a more 'natural' approach in both vineyards and winery. He follows organic processes, grass-covering, horses and ploughing, as well as harder pruning, more rigorous canopy management inducing a far more rigorous crop-thinning, and tougher bunch selection process.
The supple mouthfeel, lightness, elegance and, dare I say, Feminine appeal, makes this Burgundy enjoyable now but would also benefit from further ageing in the cellar
"A pretty nose exhibits notes of freshly sliced red berries that are cut with soft earth nuances that can also be found on the succulent, vibrant and utterly delicious flavors that possess good balance and just enough finishing structure to suggest that this should reward a few years of cellaring. Worth checking out. Outstanding, Top value."


Allen Meadows, Burghound – 86-89 Points
Want to admire some of these closer? Pop by the store or email us at glenn@decanters.com.au
Wine regards,
VKL