Welcome back to What's Decanting; this week we are spreading your love like a fever over these mixed VDAY treats. Dr Edge Riesling, Dominique Portet Rose, Loveblock Pinot Noir and Eden Mill Gin. #VDAY2020
Dr Edge Riesling 2019
Peter Dredge was in a love triangle: two Tassie Valleys named Tamar and Derwent were fruit fighting to grasp his attention… The Dr had to make a choice so he picked both in equal parts, no jealousy! The Riesling emerging from the 2019 polyamorous love story is pure awesomeness, we can predict that you will obsessively fall in love after one sip… #loveatfirstsip. Pressed to old oak casks, naturally fermented, left cuddling the lees for 9 months then bottled without fining. This wine has memorable texture, lime juicy like acidity and will provide a potential heartbreak when it finishes.
Dominique Portet 'Fontaine' Rosé 2019
Yes, we already talked about the greatness of this Prince Charming from the Yarra Valley… Nonetheless, it is hard to talk about wines we love without mentioning the iconic provencal style Rosé made by the Portet. Voir la vie en Rosé is truly dedicated to this wine. It also comes in Magnum and double magnums, for those with too much love to give.
Loveblock Central Otago Pinot Noir 2018
Pinot Noir has to be the most loved and hated grape in the wine world. When everything goes well in the vineyard it leaves you suspicious, and when it goes bad…oh boi… it's the equivalent of Rebecca and Greg's relation in season 2 of Crazy Ex-Girlfriend. When we tried Loveblock Pinot Noir; it was a rare moment of glory as we all liked it! Certainly bright, voluptuous and robust, true to any Central Otago, it also has subtle and bewitching perfume.
Eden Mill St Andrews Distillery 'Love gin'
We just can't stop falling in love with Gins…So we had to have this Scottish one! (As Jamie Fraser wasn't available Friday, Gin was the next best thing) A blushed Gin with appealing Juniper, angelica, coriander, rose petal, hibiscus, elderberry, goji berry, raspberry leaf and rhubarb… It will be perfect with Strangelove tonic… get it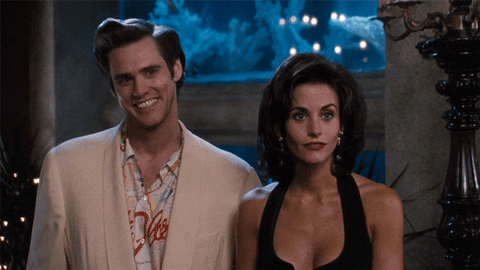 For the next two weeks, if you want your share of Dr Edge Riesling, Dominique Portet 'Fontaine' Rosé, Loveblock Pinot Noir and/or Eden Mill Gin click here!
See you next time on what's decanting.
Wine regards, VKL