This week we enjoy the return of a long time favourite from Garage Project, then delight on a NZ/Aussie collab from One Drop & Deep Creek. We then succumb to the Xmas spirit with Boatroacker and their 2 new themed releases.

Garage Project 'La Calavera Catrina' Lager
We've seen some incredible takes on the humble lager but this might have to take the cake. International freight delays meant we couldn't quite grab this one for Day of the Dead, but we're still happy to celebrate now. A cervesa style brewed with 100% corn for the lightest and most crisp of bodies, then spiked with the heat of habaneros and the freshness of rosewater and watermelon.
One Drop x Deep Creek Hazy IPA
When two of the best hazy IPA brewers from each side of the Tasman team up to brew one together, the expectations are set high. The resulting beer is even better – to describe the flavours as tropical would be a gross oversimplification of the buffet of fruit flavours in the glass, hitting just about every end of the spectrum. It's one of the thickest beers we've had this year, and the bitterness is pitch-perfect. December is off to a great start.
Boatrocker 'Grinch Converter' Saison de Noel
It's the Christmas beer you have when it's still warm outside – this saison is beautifully dark, so you don't feel like you're missing out on those beautiful roasty notes. These pair perfectly with the Christmas spices throughout, with a long, fruity, farmhouse finish and delicate acidity. The key is to try to not drink it before December 25th – though we at Decanters have never been good with our willpower!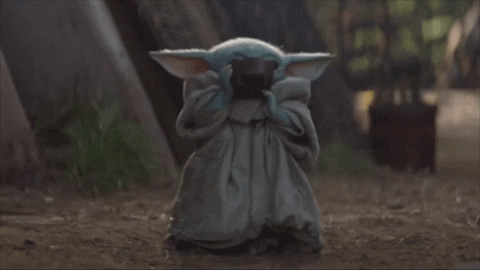 Boatrocker 'Fat Santa' Imperial Stout 2020
Their Ramjet is perhaps the best dark beer going around, and their annual Fat Santa release is an even more decadent spin-off. Coffee beans, vanilla pods, and spicy-fruity tonka beans are all thrown into the vat for extra richness, before spending the winter in Buffalo Trace bourbon barrels. If you find yourself at the end of a long Chrissy lunch with a little bit of room for pud, make sure you've got one of these to go with it.
Want some?
Pop by the store and/or email glenn@decanters.com.au
Froth regards,
JM (gif added by yours truly VKL)