With Spring finally hitting Melbourne, what better way than trying four very different styles of beers?! A margarita oak-aged beer, a yuzulicious sour, a banging lager and finally a smoked porter: what a line-up! Enjoy this week's What's Brewing.
Stone & Wood Counter Culture 'Tequila Queen'
If you've been dreaming of warm summer days and the taste of freedom, then this is the perfect beer. The resemblance to a margarita is uncanny – tequila, Cointreau, lime juice are thrown in with a sour Gose base, with added lactose and Galaxy hops added for the craft beer treatment. The whole lot is barrel-aged to perfection to transport you to a beach in Mexico.
Future Montain 'Fireside' Smoked Porter
If you're starting to get over the pastry stout revolution, look no further than this traditional smoked porter, which is perfectly executed. The smoke leads without being overwhelming, with a rich malt background. As it warms up, coconut and vanilla notes leap out to make for a truly sophisticated beer.
Hawkers 'Beneath the Trees We Gather' Kettle Sour
The sour train rolls on, this time with Hawker's offering of a Japanese-inspired yuzu and plum kettle sour. The fruit is zingy and delivers a plump and juicy hit, and at 7% this beer is full-bodied and complex.
Blackmans Brewing 'Juicy Banger' IPL
Juicy banger by name, juicy banger by nature – the clean, crisp lager body delivers the perfect stage for a symphony of fruity and floral hops to be the stars of the show. It's dangerously sessionable, without sacrificing any flavour.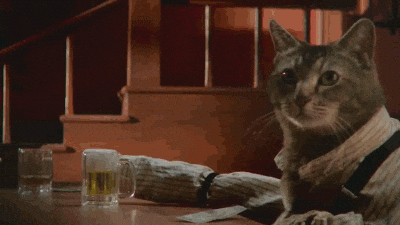 Bonus: 1 more for the road?
Hargreaves Hill 'Fruitopia No. 2' Mango Creme Brulee
It's hard to know what to drink right now when the weather can't decide what it's doing – so why not split the difference with a beer inspired by a mango lassi crossed with a creme brulee? It's creamy and desserty, with rich fresh mango and a dash of cinnamon and nutmeg.
Did someone say Dessert?
Fancy any of these? Pop by the store or email us at glenn@decanters.com.au
Frothy yours,
Jack