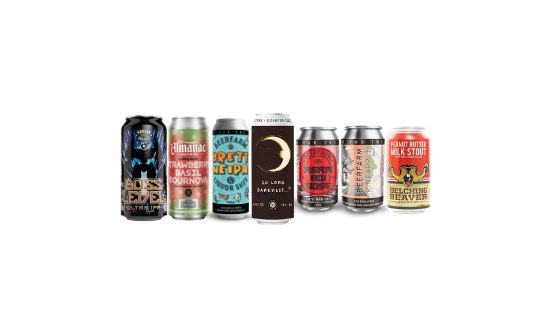 Beerfarm – Brett Pink Grapefruit NEIPA
Tangy but not light.
Beerfarm – Asam Boi Gose
A salted plum gose just in time for the sun.
Beerfarm – Pineapple Sour
The thirst-quencher that'll make you go ananas.
Garage Project – Boss Level Ultra IPA
Five US hops weaponised to the tune of 100 IBUs.
Stone & Wood Counter Culture – So Long Darkness..? Invisible Stout
Take your first sip from the can, then pour it into the glass. Not what you were expecting?
Almanac – Barrel-Aged Strawberry Basil Sournova
A refreshing sour with a hint of sophistication. High tea anyone?
Belching Beaver – Peanut Butter Milk Stout
All good things come in threes – you've had the Bad Shepherd, you've had the Dainton, now have the master.
JM & VKL