The Story
The Road to El Dorado is the tale of two men who seek to find prosperity in the city of gold. It's the country highway to the small town of Eldorado outside Beechworth, and not the 2000 DreamWorks animated film, that the winery is named after, yet there seems to be something very allegorical about the name. Eldorado Road by name, Eldorado by nature, as the team seeks winemaking perfection. After their entire lives working for and with other winemakers and producers; Paul Dahlenburg and Lauretta Schulz created the label in 2010 to start their own adventure.
Above all, they are fiercely loyal to the beautifully varied nuances of North East Victoria, and make wines that represent all corners of the paddock – Beechworth Chardonnay, Durif from Rutherglen – and when they brought in a climate and terroir expert, they realised they had the perfect conditions for Nero d'Avola, and are now one of the country's leading producers of the Sicilian varietal. Their son, Ben, is now carrying on the quest for greatness always with big smile and ready to talk wines for hours.
The Wines
Almost a year ago to the date, Ben was pouring the wines during one of our much loved (and much missed) Friday evening tastings: Meet the Makers. Re-create the taste at home with a selection from their amazing range.
Beechworth Chardonnay
A leaner style of Beechworth Chardonnay than what we're accustomed to, with this wine taking more of a Chablis form due to the high altitude of the vineyards used. The fruit does all the talking here, with no new oak, minimal lees stirring and only a touch of malolactic fermentation. This delivers a rich mid-palate of white peach, melon, almond, nougat, a hint of flint, and then undeniable length. One for the die-hards.
Luminoso Rose
A bright yet textural Rose featuring predominantly Nero d'Avola with Dolcetto, Sangiovese, and Shiraz as back-up dancers. The grapes are picked early to retain freshness and acidity, but spend a bit of time in barrel with regular lees stirring to build interest and complexity. There's creamy strawberry and some nuttiness on the nose, with a rich and generous palate. The future of Rose is here.
Comrade Nero d'Avola
Grown in conditions remarkably similar to the home of Nero, Sicily, the grapes were then fermented in eight different ways to build levels of complexity. A final blend of the best results was then created for the Comrade. It's a ligher and brighter style, almost Pinot-esque, but with firm tannins. Cherry perfume is immediately evident, with a rich palate of red fruits, and a very elegant finish.
Quasimodo Blend
This wine is the underdog story of an unlikely trio – Nero d'Avola, Shiraz, and Durif. Who would've thought? They complement each other, with Nero providing acidity and red fruits, Shiraz delivering a fleshy mid-palate, and just 15% Durif giving a touch of its famous dark broodiness and tannin structure without overpowering the rest. It's a wine of great intensity and balance, and one to convert the most picky of red wine drinkers.
Onyx Durif
A wine deserving of cult status if ever there was one – a much-maligned varietal converted into nothing short of a masterpiece. The cooler climate than Rutherglen allows for an extra level of finesse whilst still maintaining an elegant power. Dark chocolate, heaps of spice, and inky violets scream drink me. 
Perseverance Shiraz
Made from vines planted in 1890 that have miraculously survived the dry Victorian summers with only overhead rain for water, this wine has unbelievable concentration and depth. It's more of a savoury Hermitage-style wine – medium bodied at most, and co-fermented with 2% Ugni Blanc (Trebbiano) which is co-planted in the Perseverance vineyard. Perfumed, with velvet-soft black plum and olive, with hints of licorice, herbs, and smoke, with pitch-perfect tannins creating liquid silk.
Want to try some of these?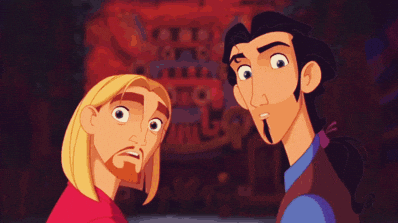 Get yours now in-store or email us at val@decanters.com.au
Wine regards,
Val & Jack