Story
The name of the Yarra Valley is almost onomatopoeic – it seems wrong to say it much louder than a whisper, and it perfectly captures the sense of delicateness and complex perfumes evident across Chris Lawrence's wines. Thirteen years as a chef honed his palate and love of fine wine, and now he crafts unique textural, intricate wines from high-quality vineyards across Victoria.
It usually takes decades of perfecting one's craft to produce the kind of quality wines we see here – that Fetherston was only established in 2015 but enjoys a reputation as a Halliday five-star winery speaks to their status as perhaps Victorian wine's best-kept secret. We're stoked to have found these wines and look forward to them becoming a regular fixture here at Decanters!
The Wines
'Peony' Yarra Valley Rose
A gentle rose to bring us out of our winter slumber, starring Pinot Noir, and a dash of Syrah and Nebbiolo to add spice. It's strawberries and cream in a bottle, finishing bone dry with a hint of crisp redcurrants on the finish. It's got terrific structure whilst maintaining the freshness of the best Roses.
'Iris' Yarra Valley Chardonnay
This wine is everything great about Aussie Chardonnay – great fruit given the proper Chardonnay treatment. The acidity is vibrant, but yet with a creamy body that reminds one of lashings of lemon curd. The palate is a roll call of everything you're hoping for – hazelnuts, grapefruit, nectarine, and toasty finish.
"Struck match, yellow peach, lime zest and sweet citrus, plus a cashew richness to ground it. It's zesty and has tang, but also slip and gloss, juicy almost fresh pineapple flavour, a little spice and chalky feel, and a rich but tight finish of good length. A bit of talc and zip in the aftertaste. This is right in the slot for drinking now." 93 points – Gary Walsh, The Wine Front
Estate Yarra Valley Chardonnay
The first thing that's evident is the extraordinary concentration – here, the battonage is minimal to allow the fruit to sing. It also has that silky, lemony richness, however it's the flinty minerality that's the star of the show, packaged up with creamy stonefruit, spice, and finishing long and vibrant.
'Fungi' Yarra Valley Pinot Noir
A soft, delicate Pinot that creeps up on you with its complexity – potpourri leaps out of the glass, with a palate of plush raspberries and plums. French oak adds a gentle dose of spice and tannin to tie the whole thing together.
Estate Yarra Valley Pinot Noir
The Estate Pinot wastes no time in establishing itself as a muscly, brooding wine – 67% whole bunch and extra-long time on skins adds a savoury, stemmy note to proceedings, delicately balanced against powerful dark cherry and chinotto, that quintessential mushroom note, and spice on the finish.
"Raspberry, brown spices, almost chocolaty, with a mint and dried herb perfume. Medium-bodied, graphite tannin, good amount of crunch and savoury spice, rhubarb, cool acidity, generous flavour and a long dry wheaty amaro tinged finale. Earth and grip. A lot of character and interest. And as a closing remark, I really like how emphatic it is through the finish." 94 points – Gary Walsh, The Wine Front.
'Sakura' Syrah Nebbiolo
An intriguing blend – it's incredibly light on its feet, yet also impressive structure. It's all about the spice here, with licorice, clove, and coffee the main notes of a complex savoury palate. The Syrah provides the faintest whisper of inky black fruit to round out the palate.
Estate Pyrenees Nebbiolo
This whole-bunch Nebbiolo is a beautiful beast – there's a delicate sour cherry note to start, but it's the autumnal flavours that dominate – rose petals, licorice, leather, rosemary. It wouldn't be a good Nebb if it didn't creep up with you with a powerful yet balanced dose of grippy tannins that leave your tongue screaming for another glass.
Estate Pyrenees Shiraz
A perfect example of what this underrated wine region can achieve – plush dark berries and plums shine through a silky and brambly mid-palate, whilst playing host to tobacco and peppery spice, herbal and floral complexity, and a long mocha finish.
If you wish to purchase any of these come by the store, or email us at glenn@decanters.com.au
Competition
Winter got you a little bummed out?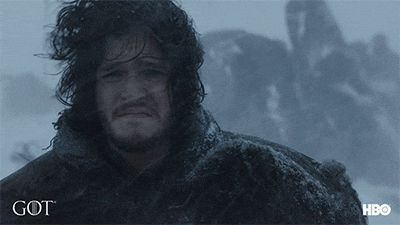 Through the month of July, buy any two bottles of Fetherston and enter a chance to win a Jumbuck Metal Chimenea to nail these cold winter nights. BYO marshmallows.
*Competition ends August 1st. Unlimited entries per customers.*
JM & VKL