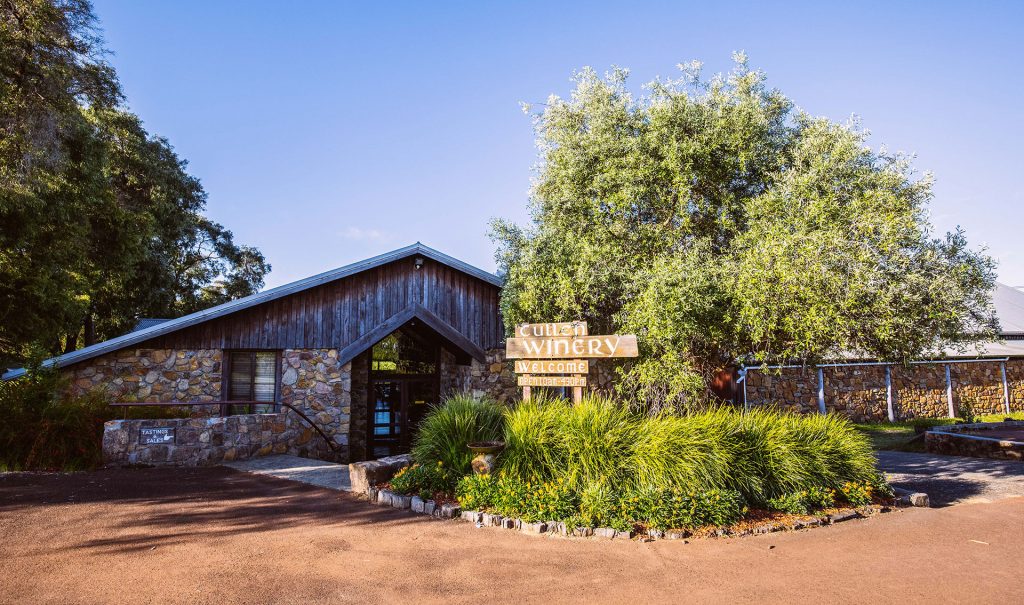 The Cullen family is yet another of Australia's great families of wine, and while they are still relatively young in wine terms, having only been around since 1971, they've made up for lost time and quickly established themselves as one of Australia's icon boutique wineries. Dr Kevin John and Diana Madeleine Cullen were the original founders and very quickly made waves across the industry.
Kevin and Diana had a clear vision to create some of the world's best Cabernet and Chardonnay. Extensive travel through France (and some expensive purchases along the way) gave them a good idea of where the benchmark was set, and since then they've been producing exquisite Bordeaux-style reds and rich Chardonnays, with that uniquely Australian twist.
However, the undoubted hero of the Cullen story has to be their daughter Vanya, who has worked at the winery since 1983, as Chief Winemaker since 1989 and as Managing Director since 1999. The vigour she has brought to the role includes a move to a biodynamic style of viticulture and a carbon-neutral approach to running the winery. Her list of accolades is as long as it is impressive: Qantas/The Wine Magazine Winemaker of the Year 2000, UK Drinks Business Magazine Woman of the Year 2008, Australian Business Women's Hall of Fame Inductee, and to top it off, is coming fresh off her last-month victory of the top gong in Australian wine – Halliday Wine Companion Winemaker of the Year, 2020.
The 2017 vintage (everything except the rose) was near-perfect, with cooler conditions allowing the fruit to ripen slowly and develop a more complex and rich flavour.
Straight to the pool room here.
On tasting tomorrow with Louis:
Mangan Vineyard Sauvignon Blanc Semillon
A classic example of one of Australia's premium classic dry whites. Unlike its sibling SBS blend from their other vineyard, this wine sees no oak, keeping things light and fresh. Lemon, lime, and honeydew are immediately apparent, then comes the long finish of gooseberry and savoury herbs.
Dancing in the Moonlight Rose
A nice marriage between Provence dryness and the slightly bolder flavours of Australian wine. It pours that gorgeous pale salmon colour that we've come to expect from good rose, before juicy berry and currants accompanying plum and rosehip through the middle and finishing dry with chalkiness lime acidity. It's time for the sun to come back out.
Red Moon Blend
This is a blend of lesser-known Bordeaux varietals – 57% Malbec and 37% Petit Verdot, with the balance a splash of Merlot. Stylistically, it stands apart from the rest of Cullen's range, as a lighter-bodied and vibrant wine. Strawberry, cherry, blueberry, and pomegranate lead the way, with plenty of potpourri florality.
Mangan East Block Red
The second of two Malbec- and Petit Verdot-based blends, this one made in a more traditional style with more structure and power. Perfumes of violet and blueberries leap out of the glass, with plenty of purple fruit, chocolate, cherry and earth packaged up with plenty of delicious tannins.
Cabernet Merlot
The baby version of the Diana Madeleine, which presents insane value. It does everything a good Cab Merlot is supposed to, with blackcurrant, plum, bay leaf, and earthiness carrying through with a good dollop of oak.
Diana Madeleine
The flagship wine that hardly requires an introduction, as one of Australia's most sought after wines by connoisseurs everywhere. The Diana Madeleine is Australia's answer to the top Grand Cru Bordeaux and is universally considered the best Australian Cabernet blend we make. It's a wine of sumptuous intensity and length. The leather and tobacco of all great Margaret River Cabernet are in the mix, yet it is the silky blackberry and cassis fruit that steals the show, while dark chocolate, a little nougat, violets, and herbs round out the elegant palate.
JM – VKL
Pix courtesy of margaretriver.com © & Cullen ©