If you've ever found yourself west of the city then you may have heard of their secret weapon – if not, then maybe you're giving Docklands a bad rap. The brewery formerly known as the Collins St Brewing Company has a tiny capacity of 25 microlitres, which means that whilst you probably haven't tried their brews yet, the quality, attention to detail, and fresh factor is second-to-none.
On Tasting Friday with Mitchell
Urban Ale
Devastatingly easy drinking, it does everything a great pale ale does, with just enough malt, and super tropical hops. It's no fuss, but just nails it.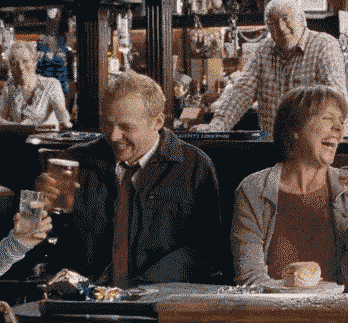 Urban Dark
A traditional English-style brown ale with chocolate and toffee malts on show, with the delicate spice and floral notes of old-world hops keeping things nice and balanced.
X Everleigh Cream Ale

The poor cream ale tends to be much maligned nowadays, but when you taste this you'll ask yourself why. It's the crispness of a lager, delicately hopped, with a rich and creamy malt body that is dangerously drinkable. Cream on! Collaboration with The Everleigh (Fitzroy) as a smashable end of shift brew.
Blush – Anniversary beer!
In the craft beer world in 2020, someone has still managed to invent something totally new. Blush is a rye-based wheat beer with a gentle haze that reminds one of a Hefeweizen, which has been jam-packed full of raspberries. It's fruity, creamy, with beautiful rye spices.
Ruby Red IPA
Will this year herald the return of the red? Biscuity, caramel maltiness is the perfect stage for a smorgasbord of hops that deliver blackcurrant and creamy stonefruit, finishing with a piney bitterness.
Enigma Black Ale
Dark maltiness but it's still all about the hops – new-world Enigma and Sabro are the heroes here as notes of citrus, vanilla, and red berries dominate. Super sessionable for those looking for a summer tryst on the dark side.
JM & VKL
Copyright Images Urban Alley©