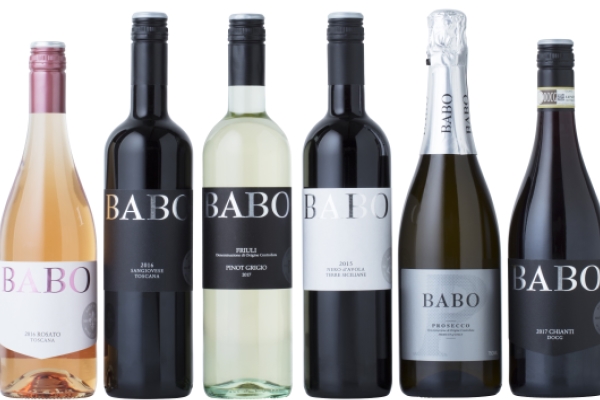 You know you're making waves in the world of wine when you get appointed head of the famed, thousand-year-old Italian winery Castello Di Gabbiano, and that's exactly what happened to our Aussie winegun Justin Bubb!
After working in a trinity of Australian wine valleys (Hunter, Barossa and the Yarra), he got invited over to Italy and has experienced working in Tuscany, Barolo, Trentino, and Sicily. Nowadays, he's one half of the winemaking team at Pooley Wines in Tasmania, alongside his wife Anna Pooley.
After moving back to Australia, he collaborated with third-generation Sicilian-Australian twins Luke and Paul Saturno; his best mates from high school who also had international wine experience, to create a new brand.
Their aim was to make quality Italian wines that cut through some of the old-world tradition.
The gap in the market they aimed to fill is quality Italian wine at an affordable price. ("Unfortunately, not every wine store in Australia has a Val to sniff out an import bargain for their customers" Jack). Most Italian wines, unfortunately, don't come at a price point we could categorise as "cheap and cheerful" (take Brunello for instance – if the tannins don't make your eyes water, the cost might!).
While the old traditionalists might think that the Babo project is sacrilege (their Chianti is the first to ever be bottled under screwcap, MADRE MIO), the way the Italian sophistication marries with contemporary wine styles gets a huge tick from us.
Stack up some frequent flyer points here.
On tasting tomorrow with maker Justin Bubb:
Prosecco
A dry style, even by Italian standards. Putting Aperol in this would be a crime, with an incredible complexity being achieved here. There's peach on the nose, citrus and melons through the mid-palate and a hint of that yeasty note that Sparkling lovers adore.
Pinot Grigio
The wine that may redefine Pinot Grigio as you know it. A level of skin contact adds some more palate weight and texture, with an ever-so-subtle grip. The classic lemon and pear are there too, with roasted nuts and a hint of floral notes on the nose.
Rosato
Using 100% Sangiovese providing a savoury and dry style, notes of white cherry, fennel, elderflower, and dried herbs, with a silky texture meeting linear acidity.
Chianti DOCG
Babo has two Sangiovese expressions, the first being in its guise as Chianti. Traditionally, Chianti is 'the taste of Italy', with savoury notes of balsamic vinegar, dried herbs, and cured meats. Here, it's a slightly lighter and fruit-forward style, with cherry and blueberry hosting nuances of lavender and clove spice.
Sangiovese
The second cab off the rank also comes from the Chianti appellation area, but can't be labelled as such because the clone of Sangiovese used here is the one used for Brunello di Montalcino. Expect a more serious wine, with floral aromatics, darker fruit flavours, and slightly chocolatey tannins
JM – VKL
Pix courtesy of Babo ©