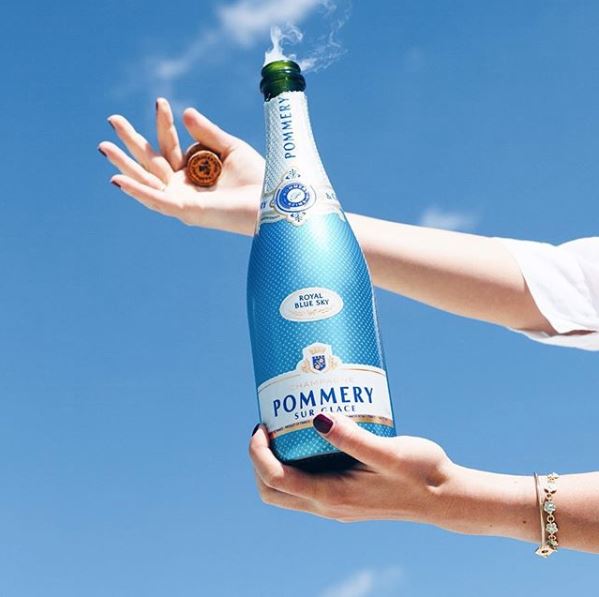 Founded in 1858, Pommery has risen to become one of the largest Champagne houses. In 1876, it became the very first house to make a commercial Brut Champagne, being well ahead of its time in creating Champagne as we most commonly see it today. The woman responsible for this change, Madam Louise Pommery, has left one big legacy but the succeeding generations have not let her down.
The Pommery house's cellar master, Clément Pierlot, believes that
"to drink wine, you have to be happy." It's hard not to be, with a house style focused around freshness and elegance, "the most important thing when you drink Champagne is the sensation in your heart."
Just in time for spring (and nearly summer!), it's well and truly time for us to treat ourselves with the drink that breeds conviviality.
In addition, we will be pouring Pink Flamingo Rose which is also part of the Pommery family, just to mix things up a bit!
Pop on over here.
On tasting tomorrow with the lovely Emma:
Pink Flamingo Rose
It's not just a name, the region of Camargue from which this wine hails has real live pink flamingos and white horses that roam freely. In case that wasn't idyllic enough, you can take a houseboat and sip rose on the water as you pass medieval castles. It tastes good even if these aren't your summer plans, with beautiful perfume and red fruit flavours from the Grenache. (+ it's organic!)
Heidsieck Monopole & Co. Gold Top 2009
Name a better value vintage Champagne, I'll wait. It's a richer style due to the higher proportion of Pinot Noir used, and ten years on lees; developing rich buttered brioche notes that underpin baked apples, roasted hazelnuts, citrus acidity, and a fine creamy mousse.
Pommery Royal Blue Sky Demi-Sec NV
Champagne as you've probably never seen it before – a throwback to the days when it was made with more residual sugar and drunk as a luxurious dessert wine. The Blue Sky is a throwback to before Madame Pommery changed the face of the beverage, with dried figs, vanilla, mangoes and orange jam on the palate. Don't knock it til you've tried it, and be sure to have a bottle of this on ice in time for Melbourne Cup.
Pommery Summertime Blanc de Blanc NV
A return to the aperitif style, with a linear crisp 100% Chardonnay. Lemon, pear, and rockmelon leap out of the glass, with more fruit generosity than you'd expect in Champagne, made in a lighter and fresher style.
PSA
We will also have 3 bottles of the extremely limited Cuvee Louise 2004, in their sensational white gift boxes. Unfortunately not for tasting but here to be admired and gifted. What is Cuvee Louise you may ask? It is Pommery's prestige Cuvee and it is absolutely phenomenal! Ask Emma for more information on the night
JM – VKL
Pix courtesy of Pommery ©